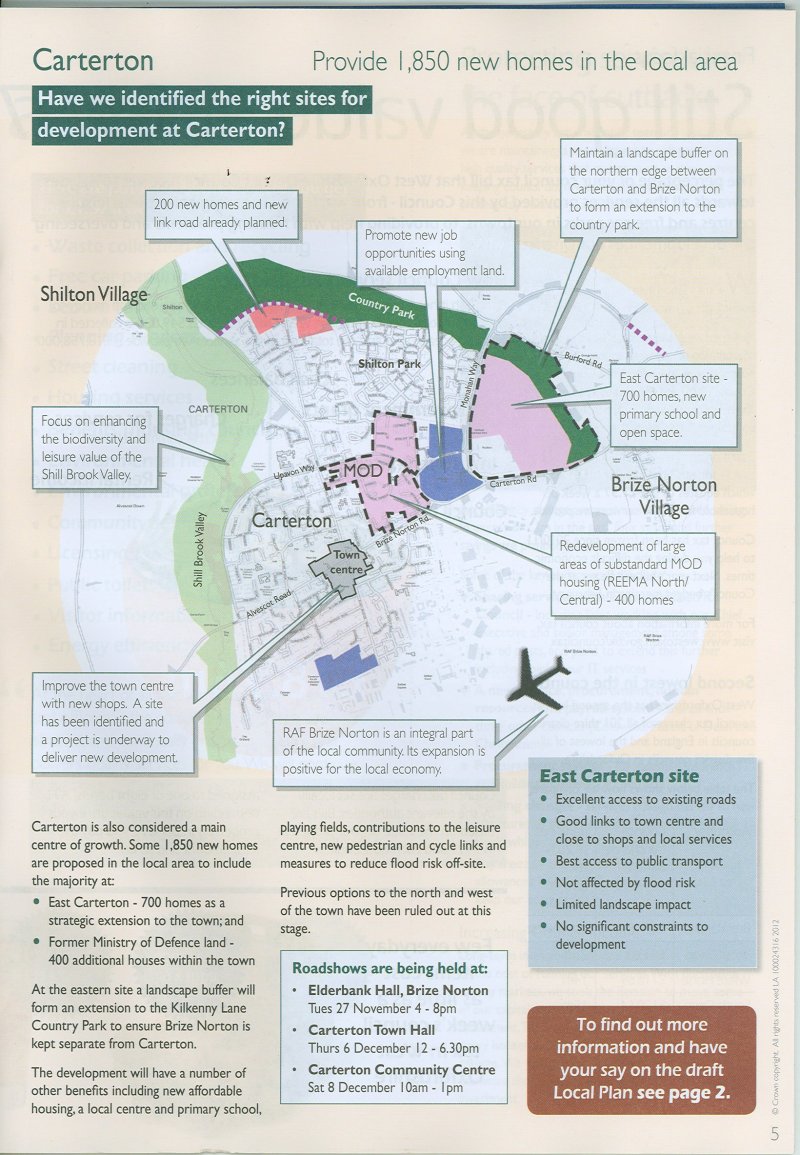 The proposal suggests there will be a narrow buffer zone "to keep Brize Norton separate from Carterton". This zone is derisory and is an insult to the inhabitants of the village. [MF 27/11/12] The integrity of Brize Norton will be abolished. [MF 27/11/12]
The proposed development says there is limited impact on the landscape!
WODC want your opinion as to if they have made the right decision to select the Eastern site. We need YOU to write, because, if not everyone writes, they will say that we do not care. We need to save our village from being consumed by Carterton. Coalescence is detrimental to us. This area, where they intend to build, was originally put aside by the planners to protect us from coalescence and merging with Carterton. Don't let them walk over us. [Parish Council]
The proposed development is almost on top of Brize Norton. We are to be separated by a strip of land - an extension to the country park alongside the Shilton Park Estate.
So, how wide is this strip? Presumably there will be pedestrian and cycle access through it? What sort of vegetation? Deciduous trees which do not screen the new development from Burford Road in winter? A screen that will take years to grow to maturity?
What will be the visual impact? Are the new houses more than two stories?
The fact that the proposals recognise the need for a boundary - a clear gap to separate Brize Norton from this extension of Carterton, shows tacit acknowledgement of the impact of the development on our village. So, no green fields between Brize and Carterton? No demarcation in the look and feel of town versus village? Dense, modern housing against "vernacular" buildings!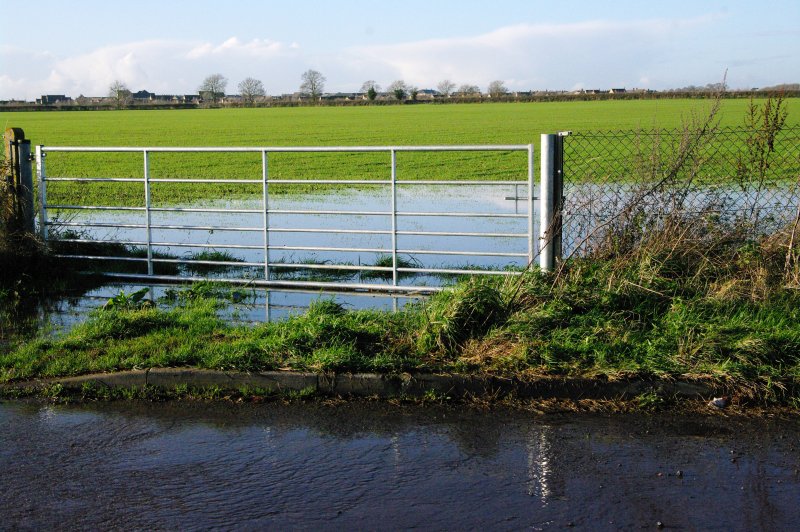 Despite the flooding, imagine the visual impact of an estate of 700 houses and a school in place of this green field site? The Shilton Park development in the distance advances towards you!