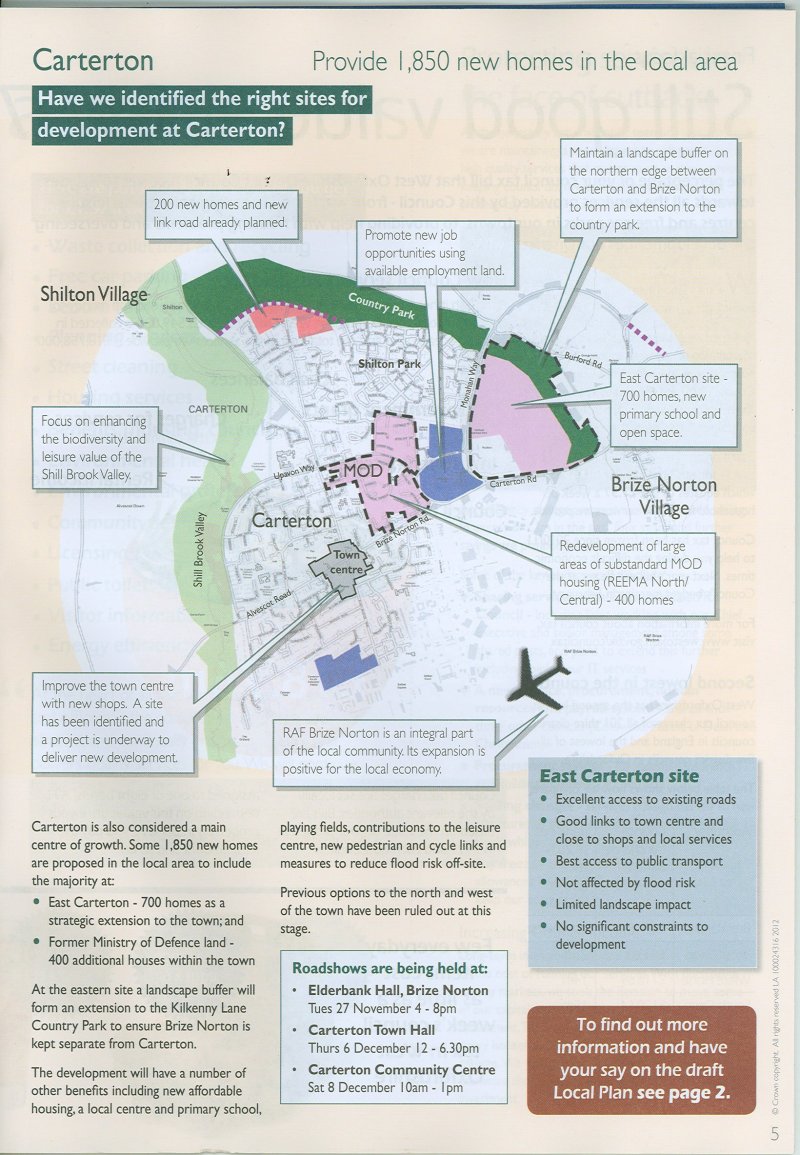 People living in new houses on the East site would be unlikely to walk into the centre and if getting into their cars they will head to Witney. [MF 27/11/12]
The proposed development says there is excellent access to existing roads. But what happens when the traffic stops flowing?
Increased traffic is a major worry for the villagers of Brize Norton. How will we be affected?
We are led to believe that all road traffic from the proposed development will be onto Monahan Way. So where will the extra traffic go?
The planners will argue that a new road (marked on their map in dotted lines) will direct traffic onto the Curbridge Road. Where is the money for this coming from? When will it happen?
But what of traffic that needs to head south through Bampton onto the A420 or through Clanfield and Faringdon?
In addition there will be extra traffic emanating from Carterton with the growth in population elsewhere in the town. What of traffic attracted to developments such as Morrisons superstore.
So how much more traffic can we stand?
Looking further afield, how much traffic can the A40 take, congestion here leads to pressure to use the A420 to get into Oxford.