BRIZE NORTON REMEMBERS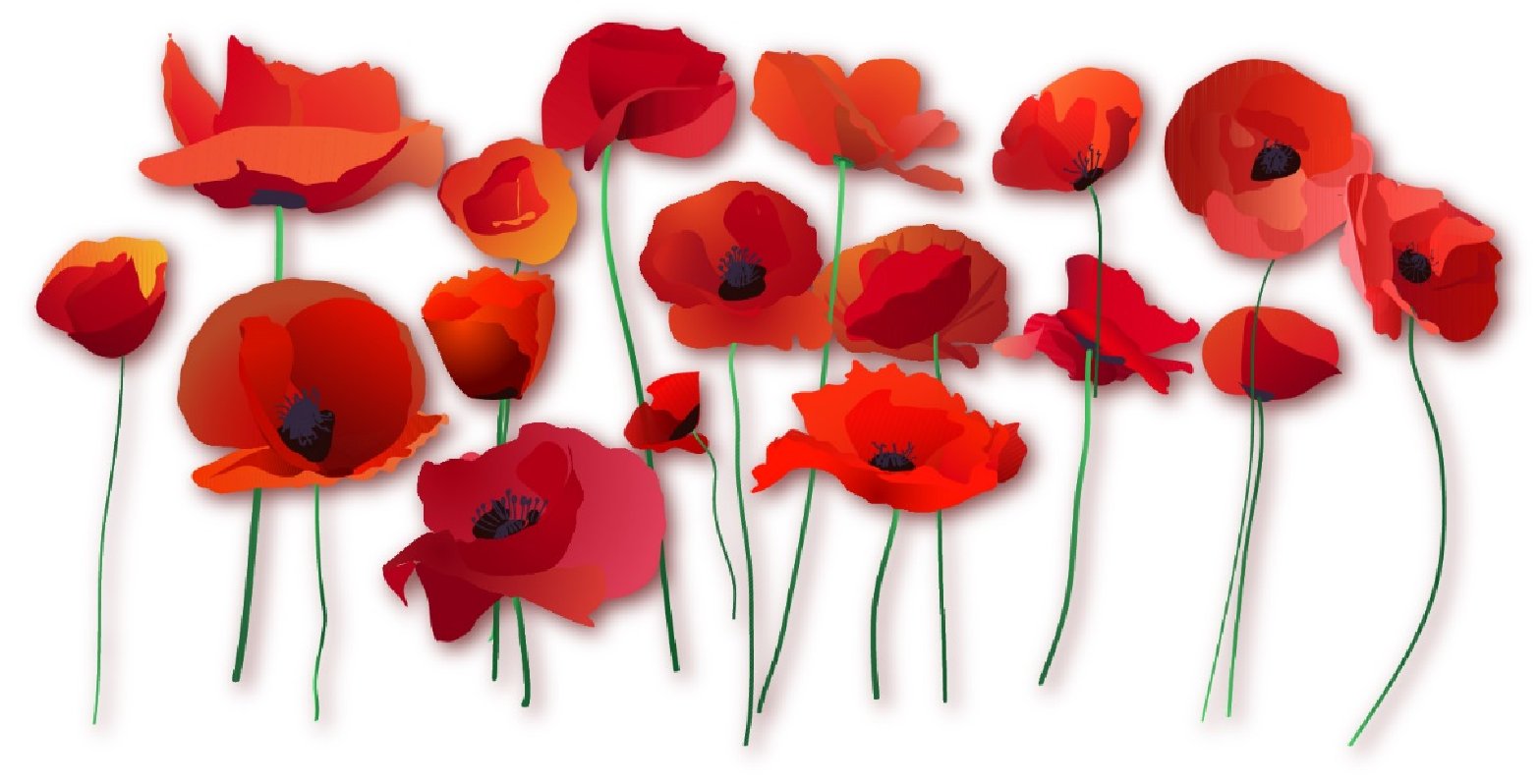 On Friday 7 November a ceremony to commemorate the centenary anniversary of WW1 was held at the Elderbank Hall. The Parish Council wish to thank all those who took part in the proceedings; the school children of Brize Norton, in particular to Charlie, Gracie and Martha for their eloquent reading of the thought provoking letters they had written to the fallen, to the members of the armed forces and Royal British Legion, to the Vice Lord Lieutenant, Cllr Norman MacRae (WODC), representatives from Smith and Sons (Bletchington) Ltd and to Brize Norton WI.

Witney TV were able to record the ceremony – view at Witney TV http://www.witneytv.co.uk/videos/brize-norton-memorial-stone.

Please do take time to stroll across the recreation ground to view the commemorative plaque and read the letters to the individual servicemen that the children have written and that are affixed to the tree supports.
If you are a descendent of those listed on the war memorial or of servicemen resident in the village who fought and returned from the war and you have memorabilia of letters, photos or family stories that you would be happy to share with a view to them being recorded in a book that is being compiled by Dr Phil Holmes please contact the Clerk.
Chairman's report
On behalf of all Brize Norton Parish Councillors and the Parish Clerk may I take this opportunity to wish you all a "Merry Christmas and a Happy and Prosperous New Year"

Keith

POPPY APPEAL
The Royal British Legion Poppy Appeal in the village of Brize Norton raised £1,161.23 this year with a further donation of £154 from the collection made at the St Britius Church Remembrance Sunday service. We are indebted to Mrs Barbie Thorne for co-ordinating the Poppy Appeal on behalf of the British Legion.
BAMPTON PHYSIOTHERAPY
NATIONAL GARDEN SCHEME OPEN DAY JUNE 2015
The Village has been raising funds for National Gardens Scheme (NGS) charity now for 15 years and we are very grateful for all those Gardeners that have taken part over these many years and to the Women's Institute (WI) for their support in providing teas and cakes for the visitors to the Gardens.

In 2013 the NGS raised 2.2 million pounds to give to its beneficiaries, namely, the Macmillan Nurses Cancer Support, Parkinson UK, Marie Curie Cancer Care, Help the Hospices, to name but a few. An allocated proportion of the funds that we collected in 2014 were shared between the Village Church, Brownies, Over 60's and the Horticultural Club.

For next year we have 6 Gardens registered to open along with the St Britius Church Flower Festival. The Open Day will be on the 14th June 2015, so as to avoid any clashes with the other Village's Summer Event's. The Gardens will be open from 2 pm until 6 pm. So please make a date in your diaries to come along and give your support to the Village Gardeners and the NGS Charity.
| | |
| --- | --- |
| | We would also love to have any other green fingered Villagers who would like to join with us in raising funds for the NGS Charity. So please contact me on 01993 841347 if you are interested with a view of opening your Garden in 2016 and I will explain the procedure for you to have your garden registered with the NGS. This will involve a short visit by our local area NGS representative just to check that your Garden conforms to the requirements as laid down by the NGS. No Garden will be rejected for being too small or too large. Thank you. |


Jean Butcher
ST BRITIUS CHURCH
Thank you for your support over the past few months; at the bottle tombola and teas at the village day in August; at the Jazz and supper evening held in October when we were entertained by some very talented young musicians from Burford School and Henry Box and enjoyed a hearty supper whilst raising in excess of £450 for church general funds and also for everyone who supported us by taking part or sponsoring those who cycled in the annual Oxford Historic Churches Trust 'Ride and Stride' event raising a further £185.
To update you, the new heaters for the church are on order and work to install them is to commence early next year.
We have arranged the following fundraising activities to which we invite you:
| | |
| --- | --- |
| | Carol singing on Friday 19th December – all welcome, we will provide words and music if you could join us with your voices! We will meet at the Elderbank Hall car park at 6.30pm to walk south along Station Road stopping off at Honeyham Close, Chestnut Close and Chichester Close and finishing at The Chequers at approximately 8pm. |

Pancake Supper Tuesday 17th February 2015 – 6.30pm in the church – look out for posters advertising the event nearer the time.
The Pilgrim Course continues on Monday lunchtimes at 12.30pm (but not
1st December) when refreshments are provided, however the Buggy club on Tuesday morning is now closed until the Spring. The informal family worship service, the Light Zone, will take place on 7th December at 11am and then start again in January on the 1st and 3rd Sundays. Alternatively, take part in the Forest Church on 7th December – 'Travel with the Kings' – meeting at 2.30pm at the metal horses in Kilkenny Country Park, Brize Norton.
We now look forward to Advent and our Christmas services. We welcome you to:
- Candlelit Carol Service on Sunday December 21st at 6.00pm; a service of nine lessons and carols and the children's Nativity Tableau – we would invite all children attending to come dressed as shepherds, angels, wise men and people of Bethlehem (we also have some costumes). Please contact Carolyn (844102) for more details. Hot mince pies and refreshments are served after the service.
- Midnight Mass on Christmas Eve at 11.30pm
- Family Service and Holy Communion on Christmas Day at 9.15am (please bring a present you have received to show!)
- Low Sunday 28th December 6pm Holy communion (no 9.15am service that day).
Looking further forward we will be celebrating Christingle on February 1st 2015 at 9.15am when we invite all to our family worship.

For further details of the church services, refer to the notices on the church door or log onto the website www.bncommunity.org or www.brizenorton.org
The church is open each Sunday after the morning services until dusk or 6pm. You are welcome to visit to learn more of the church's fascinating history or just for quiet reflection.
SAVE BRIZE NORTON
It was good to see so many Brize residents joining BNAG members at the hearing in Carterton and to witness 'democracy in action' as WODC Councillors debated the application for 700 houses on the ill named East Carterton site.

We lost the day but through no fault of Don Pilbeam and Pip Squire who spoke so well together with District Councillor Alex Postan and County Councillor Neil Owen, the latter making an extremely emotional appeal on behalf of our village. Those present also heard some sensible views expressed by Councillor Liz Leffman and Councillor Julian Cooper.

So we must ask ourselves 'was it really worth writing all the letters, sitting through all the council meetings, knocking on all the doors etc, etc ?' The answer must be 'Yes' as we would never have forgiven ourselves if we had not put up a strong fight and made our presence felt. We also need to remind ourselves that the original plan was for 1,000 houses whereas we are now likely to end up with 700 houses, some shops, a pub and a school together with an attractive amenity area for walking.

We have agreed to keep BNAG going as there might still be important issues to focus upon in the future. Meantime may we request that all signs regarding the 700 houses should be removed as they no longer serve any useful purpose.

Keith Beckingham
on behalf of Brize Norton Action Group
Brize Norton Primary School
Christmas Bazaar

Sunday 30th November 2pm-4pm

Grand raffle – Luxury Christmas Hamper to be won

Visit Father Christmas in his Grotto Cake Stall

Lucky Liquids Lucky Dip Tombola Tin can alley

Toss the Snowball Mulled apple juice and mince pies

Personalised Christmas baubles

Decorated treat jars

BRIZE NORTON WOMEN'S INSTITUTE
| | |
| --- | --- |
| | We continue to meet once a month in the Elderbank Hall on the second Tuesday of each month at 7.30pm. Our outing in August this year was to Stanway House in Gloucestershire. Following excellent cake and coffee we were guided round this lovely old house by a very knowledgeable lady followed by a walk round the garden with the enormous fountain being put on for us. This was followed by a trip to Broadway where we all did our own thing whether it be visiting the Gordon Russell Furniture Museum, the Ashmolean Museum at Broadway or just enjoying the shopping. |

In September Derek Cotterill gave us a very interesting talk on Local Historical Buildings and pointed out many interesting facts about our own church together with other local landmarks. Ann Falding was our speaker in October and entertained us with her collection of scarves and gave us many demonstrations on how to tie them. At our November meeting we had a demonstration by Yvonne Longstaff on how to make a Christmas wreath with a competition for the best made wreath at the end.

Looking forward our Christmas meal this year is going to be at lunchtime and we will be going to The Bay Tree in Burford; the January meeting will be a talk by David Lord on 'being an Auctioneer' followed by Members' Night in February and our AGM in March.

We are a very friendly group and would love to see more of you at our meetings where you will be warmly welcomed.
Sue Calcutt.
BRIZE NORTON VILLAGE PRE-SCHOOL
We would like to welcome back all new and existing parents after our long summer break. We are doing well with 35 children on our register and another 8 on our waiting list. We are looking forward to our Christmas Fayre on December 11th at 11am, all are welcome. The children will also enjoy their Christmas Party on December 19th.


| | |
| --- | --- |
| | We would like to thank Jo Glenister for all her assistance in helping the children on our allotment for many years. Sadly, the time has come for Jo to step down. We are hoping there will be some people in the village willing to give a little time to our pre-school allotment. If anyone can help us please contact Claire Davies on 07769617696. |

We have seen a significant increase in the amount of two year olds at the pre-school and are really short of toys/resources suitable for them, for example a paddling pool, dolls pushchairs etc. If you can help with donations please contact Claire.

Pre-school is open 9-3 Mon-Weds and 9-12 Thu/Fri. Thank you to everyone who helps and supports the pre-school.


| | |
| --- | --- |
| | Diane and Trudy would like to say THANK YOU to all who attended and donated towards Macmillan Cancer Support at the 'Coffee Morning' they held on 26th September. Total donations were £275.39. |
BRIZE NORTON DANCE CLUB
We meet in the Elderbank Hall every Thursday evening from 7.30pm to 9.30pm. We dance ballroom, Latin American and sequence dances to CD's. We have tea and biscuits in the interval - only £2 per person.
| | |
| --- | --- |
| Last dance for this year is Thursday 18th December and we start back in the New Year on Thursday 8th January. Everyone is welcome to join us. For more information contact Joy on 01993 842373 | |

ALLOTMENTS
Overall it's been a good year on the allotments. After record winter rains the sun finally shone and shone creating ideal growing conditions for most crops, especially root crops.
The plots are generally well kept with very few not keeping their plots tidy although there are a few huts and greenhouses which need tidying or scrapping - a flimsy greenhouse can be lethal in a strong wind.


| | |
| --- | --- |
| At the half yearly allotment holders meeting in October the 'Best Kept Allotment Trophy' was awarded to Wendy Way (plots 4D & C) with runner up Brian Savage (13B). Bob Howell (9AB&C), Paul Claridge (15C) and Pat Thrift (7A & B) were joint 3rd place. It was difficult to pick the winners as there were a lot of well worked plots. Well done to all. Mick and Ruth Taylor had the most improved plots, 6C&D. | |


If you are interested in renting a plot please contact the clerk to be added to a short waiting list; Brize Norton parishioners do get priority.

Fred Bellenger
Get in shape for Christmas or a New Year resolution…
All fitness levels welcome
20 minutes of three different types of exercise
£5 per session, Wednesday nights,
Elderbank Hall, 8-9pm

Call Steph 07970 831061





POT HOLE COMPLAINT
If you identify a pot hole please report it to Oxfordshire County Council Highways either online at Oxfordshire.gov.uk or phone 0845 3101111 or write to Highway Enquiries Team, Oxfordshire County Council, PO Box 842, OXFORD OX1 9LL
BRIZE NORTON SPORTS AND SOCIAL CLUB
There is not a lot to report on this time of year. Cricket is long gone, the Aunt Sally team have had another fantastic year but are now hibernating over winter and the football season is not yet half way through.

A big thank you to all the villagers and their families and friends who supported the new Village Day in late August. The committee felt it was a big success and will start organising next year's event early in 2015.

Wishing you a very happy Christmas and a peaceful New Year.

Tim Gush
BNS&SC
BRIZE NORTON FOOTBALL CLUB
Both teams have had a tough start to the season. The firsts found it difficult in the first few games in the Premier Division but have found their feet now and have recorded their first win and moved off the bottom of the table. Sadly the Fred Ford Cup run came to an end after a 3-3 draw with Ducklington and a defeat on penalties. The Reserves have also found things hard but have now recorded two wins in a row and started the defence of the Jack Busby Cup with an away win over Kingham Reserves. Both teams have had a lack of players which has not helped so if you fancy joining a friendly Club please contact us or come along to training which is on a Tuesday Evening at the Carterton 3G pitch (Carterton Comp School) between 8-9pm.


Simon Cook

BRIZE NORTON OVER 60's CLUB
We are a small club for village residents; we currently have 27 members. We meet on the 1st and 3rd Tuesdays of the month; either a meeting or an outing. Meetings take place at 4 Squires Close at 2pm and we enjoy company and a nice tea of sandwiches, homemade cake and tea thanks to Connie, June and Benita. During the past few months we have enjoyed trips to Moreton Market and garden centre, Cheltenham and Lechlade Garden Centre and at our November meeting we sang wartime songs. We look forward to our coffee morning on 2 December 10.30am at Joy's EVERYONE WELCOME and our Christmas meal on December 16th at The Trout at Lechlade.
The future programme is as follows:
January 6th Quiz and chat
January 20th Cliff to play and sing
February 3rd Meal at The Chequers, Brize Norton
February 17th Seated exercise with Sue
March 3rd Coach trip to Newbury
March 17th Coffee Morning

If you would like more information please contact Joy on 01993 842373.
THANKYOU…
To those in the school communities of Brize Norton Primary,
St John the Evangelist, Carterton, village residents and the church congregation who contributed donations towards the Samaritan's Purse shoebox appeal. We were able to donate 39 completed boxes from the community to the appeal together with other additional donated items that can be used by the appeal organisers.
WIDOWS FUEL ALLOTMENT CHARITY FIELD
We have a small charity in the village which pays out a small gift to Pensioners and Widows at Christmas. The money comes from rent from a field which was given to the village. If you haven't received a gift before and think you now qualify please let me know, Fred Bellenger (1 Daubigny Mead, telephone 841189) before Friday 5 December 2014. This is available to Brize Norton residents only.
DO YOU WANT TO HAVE YOUR SAY AT ELECTIONS?
Young people in West Oxfordshire are being urged to make sure their names are on the Electoral Register so that they can vote at next year's local and national elections.

A national poll suggests that hundreds of thousands of 18 to 21 years olds in the UK are currently not registered and could lose their right to vote.

Keith Butler, Electoral Registration Officer at West Oxfordshire District Council said, "We do not want young people to lose out and so we are mounting a promotional awareness raising campaign. It will include social media advertising and messaging and we are liaising and working with local school sixth form teachers and Abingdon & Witney College.

"The registration process itself is extremely simple, asking for a name, address, date of birth and National Insurance Number. It can be done online at www.gov.uk/register-to-vote and only takes a few minutes.

"We encourage young people to register from 16 years of age so we have their details on record ready for when they turn 18 years."
WITNEY AND CARTERTON HEALTH WALKS
Witney - We meet at Witney's Windrush Leisure Centre at 10 am on Tuesdays, Thursdays and Saturdays. There is no charge. We do two walks; one is 1-2 miles long, the other 2-3 miles both ending up with a cup of coffee. For more information ring Joy on 01993 842373.

Carterton - On Monday, Thursday and Saturday we meet at the Town Hall, Carterton at 10am. The walks are 1–2 miles long. For more information contact Barbara Goudal on 01993 845923

BRIZE NORTON PRIMARY SCHOOL
| | |
| --- | --- |
| As this is my first Brize Norton Village newsletter as Head teacher, this is a good time to say how pleased I am to be part of such a friendly, inclusive community. I have been impressed not only by the welcome given to me by parents and children but also by how involved other members of the community are in the school. We have several volunteers from the village who help our children with creative work or with their reading, plenty of people who are not parents came to the School Association Quiz Night, and it was fantastic to welcome older members of the community to a tea party with our older children as part of a History project on the local area. In addition, we were given an important role in the Remembrance ceremony and dedication of trees. I believe it is really important for children to feel part of the wider community, so thank you to everyone who has visited or taken part in events. If anybody else would like to volunteer in school, you would be very welcome. | |

The children have had an exciting start to the year. Our new Reception children have settled in very well and are enjoying their activities, especially playing in their large outdoor area. We have had a range of trips and special events, including Class 2 going to Rove's Farm, Class 3 to Harcourt Arboretum, Class 4 to a Junior Good Citizen event and the Year 6 children on a day trip to Boulogne to practise their French. We had our Harvest Festival in church and, as I said above, we took part in the parish Remembrance ceremony on 7th November. As part of this, all the children planted a poppy and cross in the earth and the older children presented letters they had written to the individual men of Brize Norton who died in the First World War. Class 4 has also been involved in a project over several weeks with the Oxfordshire Museum Service, studying how Brize Norton has changed over the last century. Most children have taken part in cookery and the school often has delicious smells permeating through it. Visitors have included martial arts workshops, Zumba, our local Police Community Support Officer (Richard Conner) and the Rev James Maddern, who leads regular assemblies. Christmas is set to be very busy: we are planning a whole-school trip to the pantomime in Oxford, we will be sharing Christmas dinner together and all the children will be involved in one of our two productions, "It's a Party!" (Key Stage 1) or "Panto Pandemonium" (Key Stage 2).
Our School Association has been very active as always. We have had a highly successful quiz night and a very well-attended disco (thank you to everybody involved), and plans are developing for the school Christmas craft morning on 6th December and the Christmas bazaar on Sunday 30th November. The bazaar will run from 1pm until 3pm and all are welcome.
With all of that, it's amazing that we have time for Reading, Writing and Maths, but I can assure you we do: our results are very good as always and are published on the school website (www.bnschool.org). We are also sharing fun things which happen at the school through our Twitter feed. Follow us @brizeprimary.


I am proud to be part of such a vibrant, high-achieving school in such a welcoming village community.

Anna Fairhurst (Headteacher, Brize Norton Primary School)

Christmas shopping online? Support the school by signing up to Easyfundraising.org.uk Shop at over 2,000 well known retailers and earn a donation for the school at no additional cost to you. To register, search for our school after visiting www.easyfundraising.org.uk/pta. Registration is quick, simple and free.
Time for change: West Oxfordshire needs your help to solve the A40 congestion crisis
Since the 1980s, the A40 and surrounding roads west of Oxford have grown increasingly busy, to a point where they are now dangerously over-capacity. Journeys into and around Oxford regularly take hours where they should take minutes, while traffic congestion poses a considerable danger to pedestrians, drivers and cyclists using the road. This is especially true along the overloaded Witney-Oxford stretch.
In spite of repeated calls for change, Oxfordshire County Council and the Government have done little to address the issue. As you will know, the road remains a major source of stress for residents and commuters in West Oxfordshire, taking people away from their families and costing local businesses dearly in wasted time and travel.
Oxfordshire County Council reviews its transport strategy frequently and is currently working on a "Corridor Route Strategy" report to address the A40 issue. Now is our chance to make councillors understand the burden the A40 imposes on daily lives here in Oxfordshire.

Duncan Enright, WODC councillor is currently hosting an online consultation at myEnvolve.com to capture A40 Horror Stories and suggestions for improvement from local residents and commuters. Members of the public who answer the survey will be rewarded with a discounted or free service from a number of Oxfordshire businesses who are joining in the fight for change. He will be taking the concerns raised at myEnvolve.com to Oxfordshire County Council, using the "horror stories" generated as a case for reforming traffic infrastructure in the region. To take part in the survey go to myEnvolve.com, input your Oxfordshire postcode and the survey will display automatically. The survey will be active until Christmas, and local residents and commuters can also show their support for the A40 campaign on Twitter, using our #A40HorrorStories #tag. They may also like to upload their experiences of the road to my Facebook page - Councillor Duncan Enright for West Oxfordshire. Every story submitted will make a difference!
If you have any feedback on our campaign or require any further information, please visit www.duncanenright.com or contact Callum Dunbar at myEnvolve, on
0789 4428466 or callum.dunbar@myenvolve.com.
CONNECTION VOLUNTEERS
Connection is a local charity providing housing related support to vulnerable adults in the local community to help them avoid homelessness and maintain their independence. Our clients have a range of issues including mental health difficulties, drug and alcohol, domestic violence, offending and disabilities.
| | |
| --- | --- |
| Volunteers are needed in the Witney and surrounding areas to help support clients with a range of tasks which might include assistance with budgeting and finance, help with writing CVs and forms, accessing local community services including education and training and attending appointments. | |

If you have a few hours to spare and would like to find out more about how you can help please contact our Volunteer Co-ordinator, Angela Dormon, on 07799 110037 or email volunteers@connectionfs.org
YOUR VILLAGE POST OFFICE (AT YOUR SERVICE)
Did you know that your village Post Office provides all of the services listed below and lots more?
* Traditional letter and parcel posting including next day deliveries and eBay services.
* Banking – (Cash/Cheque/Bank card deposits and withdrawal) if you bank with the following banks: Bank of Ireland, Barclays, Cahoot, Clydesdale, Co-op, Lloyds, TSB, Nationwide Building Society, NatWest, Santander, Halifax, RBS and Smile.
* National Savings & Investment including Premium bonds.
* Bill Payment – Most household bills including BT phone bills can be paid free of fees.
* Foreign currency – generally commission free with 3 days' notice, MoneyGram.
* Travel Insurance – Inland and overseas (provided on the spot).
* Home Phone – Incentive to transfer your current home telephone service.
* Household Home Insurance – Competitive.
* Car Insurance – There is £50 cash back on take up.
* Mobile phone Top-up.
* Health Lottery
* Groceries – limited quantity of snacks and groceries too.

PLEASE SUPPORT YOUR LOCAL POST OFFICE
We have an ageing cliental at present and would very much welcome young parents to use our facilities; at a time when the post office network is under threat we need your support. Michael your postmaster attends the Sports Pavilion on Tuesdays and Thursdays between 9.30am and 12.30pm.
CARTERTON NEIGHBOURHOOD POLICING TEAM
REPATRIATIONS
Details of repatriations are usually received on a Monday. Notices will be displayed on the village notice boards at the earliest opportunity. Further details may be found on the Oxfordshire County Council web site. Please note timings are always subject to change.

CALENDAR OF EVENTS – please refer to newsletter for further information
30 November School Christmas Bazaar 2pm-4pm The School
1 December Parish Council meeting The Pavilion 7.30pm
2 December Coffee Morning, 4 Squire's Close 10.30am
11 December Pre-school Christmas Fayre 11.00am Elderbank Hall
19 December Carol singing 6.30pm start Elderbank Hall car park
25 December Happy Christmas from the Brize Norton Parish Councillors
5 January Parish Council meeting The Pavilion 7.30pm
2 February Parish Council meeting The Pavilion 7.30pm
17 February Pancake supper, St Britius Church
15 March Coffee morning, 4 Squire's Close 10.30am
14 June NGS Open Gardens

All entries for inclusion in the March 2015 issue should be received
by the clerk by 15 February 2015.