WHAT'S NEW?
| | |
| --- | --- |
| | Surely the most talked about happening in the village is the amazing display of poppies that seem to have appeared by magic. However, those of us that have been involved in some way in the planning stages know it was a lot of hard work and on behalf of the BNPC, I would like to thank all the people involved in making and displaying the poppies. |
As a result of this great poppy display there has been significant increased activity and comments on the village Facebook page. The display provided a great backdrop to all our events on Sunday 11th November. The events included the church service of remembrance, roll of honour and the laying of the wreaths, the celebration tea party in the Elder Bank Hall, the lighting of the Beacon in the evening and St. Britius Church bells chiming out "Ring Out for Peace". In advance of Sunday 11th November each child from Brize Norton Primary School planted a cross in front of the War Memorial.

Without a doubt there is a great sense of pride in the way Brize Norton has remembered the fallen of two world wars and celebrated the end of World War One 100 years ago. The words "Lest We Forget" are particularly poignant 100 years on. By the time this article is printed you should have a number of ways of accessing a set of photographs that Phil Holmes has compiled, including directly via this link http://www.bncommunity.org/remembrance_2018.htm Thank you to all the people of Brize Norton who took part in these events.

In addition to the events of Sunday November 11th, our neighbours at RAF Brize Norton provided us with a great firework display as a backdrop to our other bonfire event that was also well attended by residents. Many thanks to Brize Norton Primary School for making the Guy Fawkes for this bonfire on November 2nd.

Tony Shillingford

We share events or points of interest or discussion and also share items relevant to the village from OCC, WODC, & RAF or weather warnings, bin collection and repatriations
| | | | |
| --- | --- | --- | --- |
| | @brizenortonvillage | | @BrizeNorton |
When we held our 'Community Survey' for the Neighbourhood Planning, one of the concerns raised by residents was the lack of connectivity between Brize Norton, the Carterton Boundary and the Bloor Homes development, which has just commenced in the north-east of our parish.
As a result of our regular meetings with Bloor Homes, they have agreed to make some changes to the 'Design Code' document, which means the Country Park extension across the north of the development will now continue its theme down the east side with additional foot/cycle paths provided to link the development in Carterton Road. The changed 'Design Code' now refers to the new development as Brize Meadow, rather than East Carterton.
We would like to take this opportunity to thank Bloor Homes for their regular engagement with BNPC and for listening to our community on some of the key matters. Hopefully there is more to come.
Les Goble
Bloor Homes Working Group.
Parish Council meetings are held on the 1st Monday of each month. Meetings are held in the Brize Norton Sports and Social Club, opposite the Elder Bank Hall and the public are welcome to attend.
The next meetings are:
Monday 3rd December 7:30pm
Monday 7th January 2019 7:30pm
Monday 4th February 7:30pm
Monday 4th March 7:30pm
WWI MEMORIAL TREE FROM THE WOODLAND TRUST
By the time you read this, the Parish Council will have taken possession of a free tree from The Woodland Trust and OCC to commemorate the end of WWI.

We asked you last quarter if you had any other suggestions other than the Rec and we received a couple of replies. The Council will discuss these options at the next parish council meeting and plant the tree in the next month.
DOG WALKERS
I would like to take this opportunity to thank all those responsible dog owners who are clearing up after their dogs making the pavements and field footpaths a more enjoyable and safer place to walk.


Unfortunately, I am still receiving complaints that there are a minority of people who feel that they do not have to act responsibly and fail to clear up after their dogs.

To quote our Parish Newsletter dated September 1968 – 'This is a most nauseating for other people, particularly children'.

Could I please ask that all dog owners act responsibly?
WHAT'S IN A NAME?
Last month I recommended walking up Ting Tang Lane which runs north from the Minster Road roundabout towards the A40.


Have you ever wondered how this name came about?
| | |
| --- | --- |
| | I have been given two alternatives, the first of which is that a 'Ting Tang' sound came from the bells tied round the necks of the sheep when drovers were taking them down this lane to Abingdon market. |
| | However, the second alternative, and the one I really like, is that according to the children of the time, the 'call to church' bell (situated half way along St Britius church roof in a small tower with a sun dial on the south side) made a 'Ting Tang' sound when rung. |
As this bell was bought by boat to Worsham Mill, then by horse and cart down the lane that linked the villages of Worsham and Brize Norton (known as Green Lane) and onto St Britius church, the lane became known as Ting Tang Lane.
Reporting Issues
If you find any problems with the footpaths, stiles or signs then please let me know via the Parish Clerk preferably with a picture of the issue, and I will speak to the landowner.

I look forward to meeting you should our 'paths cross'. Happy walking!

Les Goble (Footpath Warden)

It's been a mixed start to the 2018/19 season for both sides. Unfortunately due to the hot and dry summer the pitch has not been safe to play on so by mid-November we still haven't played a home fixture.

The 1sts currently sit in 6th Place in a very closely contested Division 2, just 3 pts off the top after 8 games. They have managed 3 wins and a draw but sadly have gone out of both the Junior Shield and Fred Ford Cup.

Pld 8 W3 D1 L4 F18 A16 Pts 10

The Reserves have won 4 of their 6 matches in Division 4 and sit in 5th place, 7pts off the top but with 2 games in hand. Unfortunately they were knocked out of the Jack Busby cup.

Pld 6 W4 D0 L2 F23 A11 Pts 12

With no games at home Bar takings/funds have not been coming on so the Club will be holding a Christmas Raffle. There are 3 money prizes of £100, £50 and £25 plus other prizes. Tickets cost £1 and will be available at the club, at AK Timms and from club players and officials. Your support will be very much appreciated.

The draw will take place on Saturday 15th December at 17.30hrs.


With the pitch unplayable our annual Bob Watts Charity game has not been played yet but a date will be announced in the near future.

Things are definitely look up after a few tough seasons but the Club are always looking for new players. Training is now at the Carterton ATP on Tuesdays at 8pm.

We must finish by congratulating our Club President Fred Bellenger on becoming the President of the Witney & District FA.

Simon Cook
Secretary

We are pleased to introduce you to your councillors, with their key responsibilities.
Tony Shillingford - Chairman

Wendy Way — Vice-chair
Andy Ball - Legal
Ben Campion – Liaison with West Brize Norton Development (Brize Meadows)
Les Goble – Neighbourhood Plan
Pip Squire - Planning
Hannah Gush—Primary and Pre-School

Cllr Alex Postan WODC (District Councillor)
Cllr Nicolas Field-Johnson OCC (County Councillor)
We have an opening for another councillor. If you would like to join our team please contact the clerk.
A bitterly cold winter, a wet & still cold spring followed by record breaking temperatures in the summer made gardening somewhat of a challenge this year. especially if the water source was some way from your plot.
However some early & late crops did well with some crops enjoying an extended life.
In view of the hot & dry summer we though it unfair to judge the plots for the best kept allotment trophy this year, so this was shelved till next year.
The plots overall look generally good although one or two need some TLC urgently.
I don't think some people understand the commitment required in taking on a plot.
Could I remind people that the paths between plots are the responsibility of both adjacent plot holders & should be kept cut, clean & free of obstacles.
Can I also remind people that use of chemicals should be done responsibly with no danger from spray to adjoining plots & pathways.
It appears that several plots will become available shortly so if you would like the challenge of one please ask the village clerk (Alison) to put your name on the list. Brize Norton residents do get preference.
BRIZEFEST CELEBRATES 10 YEARS
WITH A SPECTACULAR WEEKEND OF ENTERTAINMENT
During the Royal Air Force Centenary year Brizefest celebrated their 10 anniversary with an impressive two day 'Proms in the park' style evening and festival. The weekend is an opportunity to thank the Station personnel and their friends and families for their commitment to the RAF over the last 12 months.
Friday 31st August began with an entertaining 'Proms in the Park' style evening with acts including the Brize Norton Military Wives Choir and the amazing Central Band of the Royal Air Force who played until the fireworks finale.
Saturday was packed with entertainment for all the family from displays to bands performing on stage. The Station provided excellent demonstrations with a RAF Firefighters Car Rescue Demo, a show from the RAF Police Dog Display Team and a parachute display by the RAF Falcons. Other displays were given by the Rockets Children's Motorcycle Display Team and the RAF100 Pipes and Drums Massed Band.


Throughout the day visitors saw an incredible flypast by a Voyager, C-17 Globemaster, C-130 Hercules, Dakota and a Spitfire and Hurricane formation. Aircraft from Brize Norton took part in a static display along with many other aircraft. On the airfield the aircraft were joined by an extensive car display which consisted of classic and modern cars.
Sections from around RAF Brize Norton all provided stalls for the event along with charities and other organisations offering games, competitions, and other activities.


Many acts performed throughout the afternoon and evening including the amazing Duke, the one and only Chesney Hawkes and headlining was the incredible One Night of Queen who played out the event with another dynamic firework display to end the night.
| | |
| --- | --- |
| | Squadron Leader Christine Matthews, the Officer in charge of Brizefest said: "Brizefest and Families' Day is all about recognising the amazing work of everyone at RAF Brize Norton, and saying a big thank you to them and their supporting families and friends. I hope that everyone at Brizefest this year felt proud of their contribution and achievements, and most importantly had fun! I would like to thank everyone who came and made the atmosphere so incredible. It was a real pleasure and an honour to work with the team that made Brizefest possible; they are truly awesome and I cannot thank them enough. Being part of the event this RAF100 year, and the tenth anniversary of Brizefest, made it extra special." |
Back in April, a Community Committee was formed to organise events around the Centenary Celebrations to celebrate the end of WWI and one of the ideas formed was to organise a poppy bombing.

At the Village Bash, the Brize Norton WI had a table demonstrating different ways poppies could be made, through knitting, crochet and weaving, and asked for volunteers to join them with crafting poppies through the summer.

In August, the group of volunteers got together to come up with ideas of how we could display the poppies throughout the village, concentrating on the Church, Elder Bank Hall, the entrances to the village and the commemorative trees on the recreation ground. The results were stunning, with over 4,000 poppies being crafted by the volunteers.

All our plans came together on a chilly, but sunny Saturday morning on the 3 November when the volunteers met up and, with the help of some of their significant other halves, decorated the village


During the week leading up to Armistice Day many photos were taken, and comments overheard. Together with several individual households making and displaying their own tributes, the village came alive with red, purple and white poppies.


A massive "THANK YOU" to everyone who took part.
I would like to thank everyone who has helped with this year's Poppy appeal, the local organisations who had poppy trays, the volunteers who went door to door and of course all of the people who very kindly donated to the appeal. Unfortunately our district only received a very few metal badges, I hope everyone who wanted one managed to find one elsewhere. The total collected so far is £744.75. There is still money to come in and I will let you know the final total.
If anyone would like to get involved in collecting, either by joining our door to door team next year, organising your own fundraiser or helping with organising the village collection then please contact me for more information on 842013.
Barbie Thorne.
We continue to be a busy and happy little school with so much to report! It was lovely at the beginning of the year to welcome our two new teachers, Mrs Mills and Miss Burn, and all the new children who have settled in really well. One of the loveliest things about our school is how the older children go out of their way to help the younger ones and make them feel safe and happy.
We have been busy as ever. A big change for us has been the introduction of breakfast and after-school club. Now so many more parents work, having this "wrap-around care" can be crucial in enabling children to come to our school. The children have tasty food (the school always smells deliciously of toast in the morning now) and do all kinds of activities including cooking, craft and outdoor games, and it is proving really popular. We have also had our usual great range of trips. The highlight for me so far has been taking all of Years 3 to 6 to the Tower of London, but we have done lots more including Forest School, swimming and sports events. We are planning even more in the next few weeks. The younger children will be visiting RAF Brize Norton (and going on a C17!) and Years 5 and 6 will be performing an abridged version of The Tempest at the New Theatre Oxford.
We continue to be as involved in the community as we can be. Thank you as always to everyone who helps make the school run well, including volunteers and those who fund raise for us. We are very pleased with the warning lights which flash at the beginning and end of every school day to slow traffic down: thank you to the Neighbourhood Plan Committee and the Parish Council for that. The next village event we will be involved in is the Remembrance beacon-lighting: I look forward to seeing many of you there.
This is also the time of year when parents of children joining us next year come to visit. If you have a child who will be starting school in September 2019, please contact the school office – it would be lovely to meet you and show you around.
Preschool runs in the Elder Bank Hall during Term time. Our opening hours are Monday-Thursday 9am-3pm and Friday 9am-12pm. Funding is available for 2,3 & 4 year olds, subject to T&C's Sessions prices start from £12.50
More information can we found on our website www.brizenortonpreschool.co.uk or please email us at brizenortonpreschool@hotmail.co.uk
We must start with a huge thank you to everyone who has joined in our activities this term and we have been brilliantly supported with both our adult and children's discos; we also trialled a new idea at the start of term and organised a clothing donation drive which was a real success.
We have agreed with the school that this year we will raise money to pay for 10 new iPads which will cost in the region of £3500 - having already raised over £500 we are doing really well but will need continued support!
Our Christmas activities this year are:
Craft Morning Saturday 1st December 9:30 - 1pm

The Craft Morning is open to all children of Brize Norton School at the cost of £12per child or £20 for two children. I'm sure you will agree this is a total bargain for a whole morning of crafting and a Christmas movie. Children will require a packed lunch and limited spaces are available. To book a place please contact the school office.

Christmas Bake-Off and Bazaar Friday 7th December 3:30 -5pm

Our ever popular Christmas Bake-Off and Bazaar is open to the whole community, we always really appreciate support from outside of the school. Baking categories this year are:

Key Stage 1 Children (reception > year 2): Christmas Cupcakes or Christmas Biscuits

Key Stage 2 Children (year 3 > year 6): Christmas Cupcakes or Mince Pies

Adults: Christmas Decorated Cakes

The school will be open for entries from 8:30am on Fri 7th Dec and judging done by the house captains; winners will be announced at the Bazaar.

The Christmas Bazaar will have games, stalls and prizes for all ages, there will also be teas and coffees and we will be selling off our bake-off items. Donations for the Bazaar will be taken in the school hall on Wednesday 5th December.
We will also be raffling off a Luxury Christmas Hamper, tickets will be on sale soon!
For more details on Brize Norton School Association please contact Lauren Jacobs or phone 07766521443
To keep up to date with all our events give us a 'like' on our facebook page www.facebook.com/brizenortonSA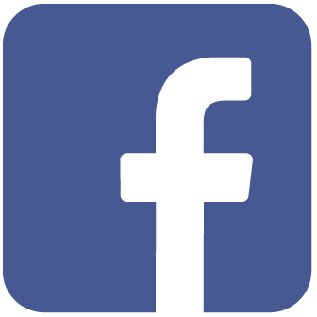 We are a small charity that pays out monetary gifts to village pensioners & widows at Christmas time from the proceeds of a field given to the village in Victorian times.
If you are a resident Brize Norton pensioner or widow & would like a little extra money at Christmas please let me know.
Fred Bellenger 841189
This year's Remembrance Day marked One Hundred Years since the end of the First World War, when so many gave their lives to protect our freedom. In this Centenary Year, it was heart-warming to see the many events that took place across West Oxfordshire – and across the country – as our nation came together to commemorate this sacrifice, and every sacrifice that has been made in the many conflicts since.
As we remember them, it is important that we don't forget those who have served much more recently, and those who serve today. Issues such as veterans' mental health, quality of Service accommodation, and support for Service families have recently come to the fore in the media, and rightly so; raising awareness is the first step to bringing about an enduring change, and help to those who need it.
But we have also seen recently the spectacle of repeated historic allegations against our veterans. I am clear that this is something we must stop, so I was very pleased to put my name to a letter with 150 colleagues, delivered to the Prime Minister, on this very point. Repeated historic allegations have an untold impact on veterans' lives, and our veterans should know that they will not be pursued in old age, nor be the subject of repeated prosecutions over events that occurred many years ago and have already been investigated. We must do our duty for those who have done their duty for us – and we must defend those who have defended us.
As we fast approach the holiday season, I want to take this opportunity to wish you, your friends and family a fantastic Christmas and New Year. Do look out for others in your community in the coming months, and please don't hesitate to contact me at robert@robertcourts.co.uk if there is ever anything I can do to help.

Merry Christmas and Happy New Year!
Monday 19:45 Elder Bank Hall, HIIT Training
Wednesday 20:00 Brize Norton school, toning, conditioning and circuits.
Both sessions are for any ability with a no pressure atmosphere, £5 per session.
I can be contacted by 07892945060 or find me on Facebook—TW-FITNESS
Tom Wattleworth

Thank you to everyone who has supported our fund raising initiatives over the last couple of months. We raised £118 at the village bonfire on 2 November and a further £260 at the Remembrance Sunday tea party. Thank you to our entertainers, Susan Lovejoy and the children of Brize Norton Primary School and to the volunteers on the afternoon helping with preparing, serving and tidying away. We catered for just over 100 people in the Elder Bank Hall.
Through donations made to the church and the school we have sent 33 completed boxes for the T4U Christmas shoe box appeal; boxes are given to vulnerable children and families in Eastern Europe to bring some joy and excitement into an often bleak existence.
We wished Rev Bill Blakey and his wife Sue a happy retirement as they move away from Carterton this month. The PCC in collaboration with that of St John's, Carterton have started the process of drawing up a profile and job description for the appointment of a new Rector which we hope will take place mid next year.
In the mean time we will be ably looked after by the clergy team of Rev Ian Howard, Rev Stephen Bessent and our lay preacher Lyndsay Baker. Enquiries concerning baptisms should be directed to Lyndsay at her email while other matters should be directed to our Churchwarden, Dr Phil Holmes (843856).
As we look forward to Advent, on Saturday 1 December we have a lunch at the Chequers and then on Thursday 20 December (from 6.30pm) please join us as we carol sing in the village. For further information on timings and route contact Carolyn (844102).
We welcome you to help us to celebrate the true meaning of Christmas at the services we have planned:
| | |
| --- | --- |
| | All Age Family Communion Service on 1st Sunday in Advent communion service Sunday 2nd December at 9.15am. Activities are organised for the children attending and refreshments served after the service. |
| | Candlelit Carol Service on Sunday 23rd December at 6.00pm; a service of nine lessons and carols and the children's Nativity Tableau – we would invite all children attending to come dressed as shepherds, angels, wise men and people of Bethlehem (we also have some costumes). Please contact Carolyn (844102) for more details. Hot mince pies and refreshments are served after the service. |
| | Candlelit Midnight Mass on Monday 24th December, Christmas Eve, at 11.30pm |
| | Family Service and Holy Communion on Christmas Day at 9.15am |
In the New Year celebrate Christingle on Sunday 3rd February 2019 - we invite you all to our family worship at 9.15am.
For all our services refer to the notices on the church door or log onto the community website www.bncommunity.org
We wish you all a Happy Christmas and Peaceful New Year.
Personal winter plans should include:
Public Health England has also published the 'Keep Warm Keep Well' leaflet which provides advice on staying well in cold weather and covers issues such as financial help, healthy lifestyle, flu jabs and heating — https://www.gov.uk/government/publications/keep-warm-keep-well-leaflet-gives-advice-on-staying-healthy-in-cold-weather
After our exciting new refurbishment…

You are warmly invited to our free Christmas Eve family party atmosphere 5pm-8pm

New Years Eve family party in the day. 12pm-4pm £10 for children; including mini disco, picnic lunch surprise visit from Peppa Pig and Mickey Mouse, punch and Judy Show, pass-the-parcel, balloon making, magic show and party games £5 adults; including prosecco/ sort drink. Normal menu served all day.

www.thechequersatbrizenorton.co.uk

Cheri 01993 842379
We have been having lots of fun, we had a Halloween party which we invited friends to, this included lots of spooky food and games. We have been exploring the new Brownie program which is giving us lots of activity ideas, we had a Pudsey games night in November and we are looking forward to going short mat bowling at West Witney for our Christmas outing.

If you are a young lady aged 7 to 10, and like to socialise, play games and attack new activities and ideas then come and join us.

Contact Barbie on 842013 or go on the Guiding website.
In August we went on our Annual Outing which this year was to Broughton Castle. We had an excellent Tour Guide who told us of its history and showed us around the lovely interior. We then had time to go round the gardens and into the church. This outing was on a lovely sunny day and was thoroughly enjoyed by all.
| | |
| --- | --- |
| | September we were given an insight into the life of Anne Borrowdale who was a member of the GB Table Tennis Association. Her talk was called Ping Pong Piffle and we had no idea what was in store for us. |
| | Shell Craft in the Philippines in September by Analiza Jones told us about how young boys held their breath whilst diving for the various different shells. These were then crafted into beautiful jewellery and items for the home Analiza had also bought along various types of bags made out of the fibre of the large tropical leaves that grow there. |
| | Volcanoes and dragons was our talk for November. Again we had no idea what this was about but it turned out to be a very interesting talk about the Komodo dragons that live in Indonesia. A large reptile that grows to about 30ft long and lives for about 30 years. |
We have our Christmas lunch at The Plough at Alvescot in December and the next two meetings will be:-
January Tuesday 8th - Intriguing Oxford
February Tuesday 12th - St. Petersburgh, Russia's City of Bling
We meet on the second Tuesday of every month in the Elder Bank Hall at 7.30pm and visitors are always welcome.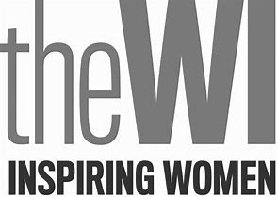 DECEMBER
Saturday 1st December 9:30 - 1pm Pre-School Craft Morning

Saturday 1 December Church lunch at the Chequers

Sunday 22nd December at 9.15am All Age Family Communion Service

Monday 3rd December 7:30pm Parish Council Meeting

Tuesday 4 December Tea, quiz and chat

Friday 7 December 3:30 -5pm Pre-School Christmas Bake-Off and Bazaar

Friday 14 – Sunday 16 December PANTO

Tuesday 18 December Christmas Meal at The Trout, Lechlade

Thursday 20 December (from 6.30pm) Church carol singing in the village

Sunday 23 December at 6.00pm Candlelit Carol Service

Monday 24th December Christmas Eve Family Disco @ The Chequers

Monday 24th December at 11.30pm Midnight Mass

Tuesday 25 December Christmas Day at 9.15am Family Service and Holly Communion

Monday 31st December New Years Eve family party @ The Chequers
JANUARY
Monday 7th January 7:30pm Parish Council Meeting

Tuesday 8th January - WI - Intriguing Oxford by Brian Lowe
FEBRUARY
Sunday 3rd February 9:15am Christingle

Monday 4th February 7:30pm Parish Council Meeting

Tuesday 12 February - WI - St Petersbourgh, Russia - City of Bling by John Paine
MARCH
Monday 4th March 7:30pm Parish Council Meeting
We meet in The Elder Bank Hall on the first Tuesday of each month, from 7.30pm to 10pm. The meetings consist of a demonstration by a professional wood turner. We break during the evening for a tea break, raffle, and time for a chat with the demonstrator and each other. The evenings are a chance for hobby wood turners to learn more but also for anybody interested in the art and just wanting to come and see how it is done.
WHO'S WHO?
Organisation
Contact
email
Telephone No.
Brize Norton Parish Council
Alison Riseley
clerk@brizenortonparishcouncil.co.uk
846648
St Britius Church
Dr Phil Holmes (Churchwarden)
p.holmes@brizenorton.org
843856
Brize Norton Primary School
Mrs Anna Fairhurst
www.brizeprimary.org
842488
School Governors
Miranda Mowbray
842488
BNPS HSA
Lauren Jacobs
laurenfjacobs@gmail.com
07766521443
Football Club
Simon Cook
841096/07825 002298
BN S&SC/Cricket Club
Tim Gush
846730
Elderbank Hall
Diane Davies
diannedavies@yahoo.com
843430
Women's Institute
Suzanne Calcuttl
sycalcutt@yahoo.co.uk
842146
Over 60's
Joy Douglas
842373
Open Gardens
Jean Butcher
prbutcher1@btinternet,com
841347
Post 0ffice Sports Pavilion
Tues & Thurs 9:30-12:30 pm
Police (Witney)
Mon-Fri 10 am to 6 pm. Closed weekends
101
NHS Helpline (24/7 urgent medical conditions)
111
The following table lists only the regular events. There will be other bookings and readers should not assume that the hall is available without reference to Diane Davies (see below)
Pre-school (3-5 years)
Mon - Fri
9 am - 12 noon
Jackie
07769617696
Mon, Tues & Wed
12.00 - 3 pm**
Brownies
Mondays
6.00 - 7.30 pm
Barbara Thorne
842013
West Oxfordshire Woodturning Assoc
1st Tuesday in the month
8.00-10.00pm
David Spittles
776036
Women's Institute
2nd Tuesday in the month
7.30 - 10 pm
Suzanne Calcutt
842146
20:20:20 Zumba
Wednesday
8.00 - 9.00 pm
Steph Hill
0797083106161
Dancing Club
Thursdays
7.30 - 9.30 pm
Joy Douglas
842373
Karate
Fridays
6.00 - 7.00 pm
Tracy Haley
700464
Judo Club
Saturdays
9.30 - 11.30 am
Jonathan Germans
01865 8843399
** Pre-school opening hours
The Hall is available for Private Hire Contact:- Diane Davies on 843430