You are here: Community > Brize Norton > Parish Council Newsletter
Please note that this might not be the latest issue of the Parish Newsletter.
For a full listing and to find the latest issue click here.
Here is the text from the December 2020 - February 2021 Newsletter Published here with permission of the Parish Council.
| | |
| --- | --- |
| The NEWSLETTER BRlZE NORTON PARISH COUNCIL | BRIZE NORTON |
| December 2020 - February 2021 | Issue no. 167 |
---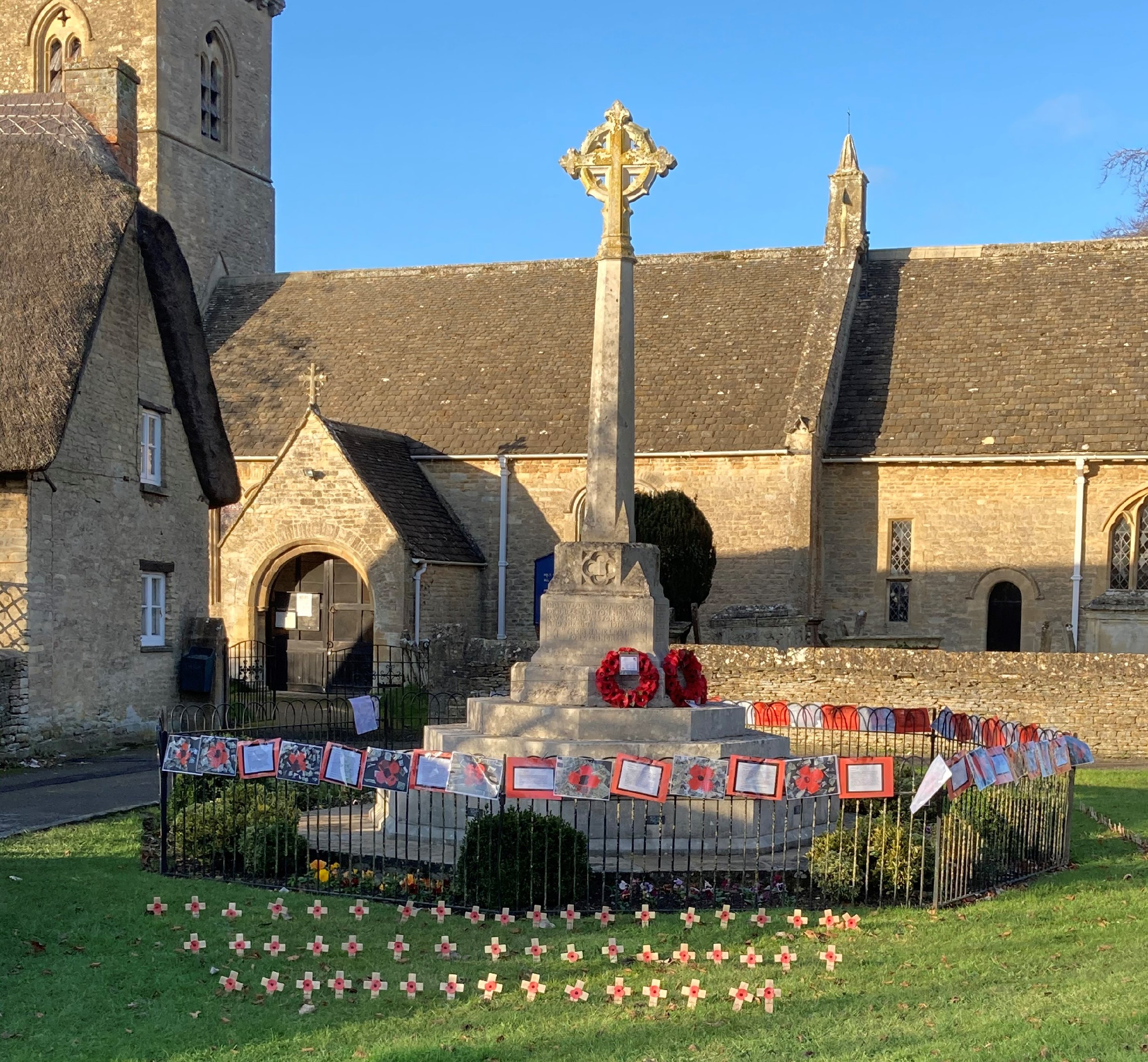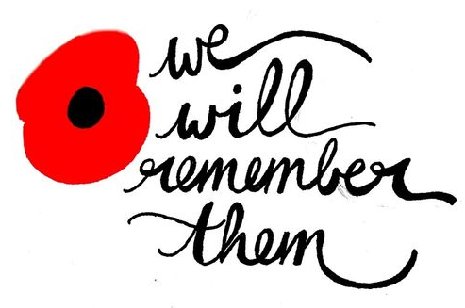 WHAT'S NEW
What a rollercoaster year it has been and whilst memorable for all the wrong reasons, it has also been a time of positive firsts for many of us. Nationwide, we spent more time with our families, tuned into nature and spent more time outdoors in our gardens and parks, learnt new skills (some through necessity, such as home schooling!) and took to our doorsteps to clap the NHS.


We, here in Brize Norton, have seen our own Community pull together to help one an-other and the village has been awash with colour with all the pictures adorning win-dows and doors, photos posted on the Brize Norton Parish Community Assistance Group website and, of course, our gardens. Unfortunately, we have not been able to hold any of our annual village events this year and all clubs and groups have had to remain closed. I think you will agree that once things can return to normal, we all look forward to attending these village events and they will be bigger and better than before.

Since the last Newsletter, Gigaclear has begun laying its fibre optic cables through the Southern end of the village and down the Cul-de-Sacs and Closes. Thank you to all residents for your patience whilst this work is carried out.

| | |
| --- | --- |
| The Parish Council has applied to Historic England to make the War Memorial a Grade 2 listed structure and the Imperial War Museum has uploaded the images we sent them on their website. | |

By the time you read this Newsletter, I hope we will be coming out of our second lockdown and that we are all able to plan for a good Christmas spent with our loved ones. Whatever the outcome, I hope that you are able to make the very best of the festivities whilst keeping yourself and those around you safe so that we can all look forward to 2021 being a much better year.

At the start of my report I said this year would be remembered for all the wrong reasons; the thousands of people who have either sadly lost their lives, their business-es or their jobs and so I'd like to finish by asking you to also remember the people who have done such remarkable things this year, the NHS, the key workers, all the people who have raised so much money for different causes such as Captain Sir Tom Moore. So, when you can, give all those that you have not been allowed to, the BIGGEST HUG ever!

On behalf of the Brize Norton Parish Council, Merry Christmas and a Happy New Year.

Wendy Way

DOG WALKERS
I apologise if this appears to be a 'cut and paste' of a previous article but once again, we have the same continuing problem with a minority of dog owners who are acting irresponsibly by NOT clear-ing up after their dogs! Burford Road, the Public Right of Way through Brize Meadow, and the grassed areas at the entrances to the Cul-de-Sacs and Closes down Station Road are particularly bad at the moment.

Dog mess not only looks awful, it is unpleasant for everyone to see and is a serious health risk as it can cause toxocariasis which is a terrible disease for children and young adults to catch. I would also add that it is against the law not to clear up after your dog so if caught, it could lead to prosecution.

However, on a positive note, I would like to thank the vast majority of re-sponsible dog owners who are clearing up after their dogs (some of whom are clearing up other owner's dog mess!) making the pavements, grassed areas and field footpaths a more enjoyable and safer place to walk. Could I please ask that all dog owners act responsibly and respect our Community and Village.

Thank you.





PARKING
With more and more cars looking for a place to park, the Parish Council are receiving more emails from residents who are con-cerned about vehicles parking at the entrances to the Cul-de-Sacs and Closes down Station Road.

Parking so close to a road junction means that vehicles leaving and entering the Cul-de-Sac or Close are using the same side of the road which could potentially lead to a 'head-on' collision. It is for this very reason that the Highway Code states that drivers DO NOT park their vehicles within 10 metres of a junction.

The Parish Council would respectfully request that people park their cars in compliance with the Highway Code.

Thank you.

Les Goble (Footpath Warden)

| | |
| --- | --- |
| I am very glad indeed that all our children are back in school and able to learn and play together again. We are trying to keep school as near to normality as possible, whilst following all the government guidelines on protection from COVID-19. Children are staying in their class "bubbles" so there are no whole-school events such as assemblies, and the playground is zoned so different classes do not play together. We have rearranged the classroom tables so the children do not face each other and reallocated the toilets so classes do not share cubicles or sinks. There is a lot more hand washing and hand sanitising on the timetable, and classes have different start and end times to avoid large gatherings on the play-ground. These are just some of the adaptations we have had to make as a school, but it has been fantastic to see how well the children, staff and parents are managing. I am particularly grateful to the staff for their ideas on how we can keep improving what we do. | |
| | |
| --- | --- |
| | So, we are back! We are all loving being in each other's again and we are really excited to have moved into our brand new classroom. The children who have lost learning are working really hard to catch up and being supported by dedicated staff, including several teaching assistants coming in early to start teaching groups from 8.00am. We are determined that there will be no long-term impact on any child's learning and making good progress towards this. We are also making sure there is as much fun as possible in the day, with Forest School, creative lessons and even a couple of trips taking place this term. Just before half-term we had a whole-school 'Race for Life' in aid of cancer research, with all children running together on the field but with clearly marked zones for each class. Seeing the enthusiasm from everyone, from our youngest children to the oldest and all the staff, reminded me how privileged I am to work in such a lovely school. |
Our new classroom!

Anna Fairhurst (Headteacher)
I am sure that many of you are wondering what is happening regarding the movement of large amounts of soil around Brize Meadow, especially relating to the field between the new houses and Burford Road (North field).

Bloor Homes has confirmed to the Parish Council that they are stripping the top soil from the North field (which is required to provide the Public Open Spaces areas and Country Park to an acceptable standard) and temporarily, stockpiling the soils from the excavation of the attenuation basins adjacent to Carter-ton Road in this location.
Bloor Homes has no immediate plans to commence ground re-profiling of the proposed Country Park areas. This will take place sensitively and in accordance with the agreed plan, once they have a better under-standing of the material required and the 'quantum and quality' of the excavated soils at their disposal.
| | |
| --- | --- |
| It is preferable both economically and environmentally, to re-use excavated soils on site as opposed to moving them off site. | |
It's great to be back after 'Lockdown' and operating in bubbles for the remainder of last year. We have had 18 new children join us this year. They have all settled in really well, even under the strangest of circumstances.

Since returning in September we been busy picking vegetables and fruit that we have grown on our allotment. The children have enjoyed eating and baking with some of our produce.

Our waiting list has now closed for the current academic year but we are already accepting waiting lists for children wishing to start at pre-school in September 2021.

Sadly visits for new children are not possible at the current time due to COVID-19 restrictions but a virtual tour of our pre-school can be found via the link on the "Registration " page of our website.

More information along with a waiting list application and prospectus can be found on our website
UPDATES

OXFORDSHIRE COUNTY COUNCIL

ROAD TRAFFIC REGULATION ACT 1984 – Section 14(1)

Notice of Temporary Traffic Order

Brize Norton – Station Road

Prohibition of Through Traffic

Date of Order: 04 January 2021

Coming into force: 11 January 2021

This Order is being introduced because of installation of fibre optic cables which is anticipated to be completed 8 February 2021.

The effect of the Order is to temporarily prohibit any vehicle proceeding in that part of Station Road from the junction of Carterton Road, Brize Norton southwards to the A4095 Lew

- Curbridge Road.

Appropriate traffic signs will be displayed to indicate when the measures are in force.

Exemptions are included for emergency services and for the works and for access to premises which are only accessible from the closed section of road.

The alternative route for traffic is via the A4095 Lew to Curbridge Road, Witney, Main Road Curbridge, Witney Road Brize Norton, Elm Grove Brize Norton and Manor Road Brize Norton.

This Order will remain in force for a maximum period of 18 months or until the works have been completed whichever is the sooner.

Traffic Regulations Team (Ref.T8165/AC) for the Director for Infrastructure Delivery, County Hall, Oxford OX1 1ND.

0345 310 1111.

The trustees at the moment are Chris Thorne, Carolyn Peach and the reigning Vicar of St Britius Church Rev. Ian Howard. Carolyn Peach will be taking over from Fred Bellenger, who will be standing down. Thank you to Fred for all his work for the Trust over the years.


We are a small charity which pays out monetary gifts to Brize Norton resident pensioners at Christmas from the rent received from a field given to the village some years ago.

If you would like some extra money at Christmas and are a Brize Norton pensioner please contact Fred Bellenger on 841189 f.bellenger@sky.com
This is yet another event that has been badly effected by COVID restrictions but after being told that we, the village would not be able to sell any poppies this year things improved a little. After conversations between the Poppy Ap-peal and local organisers the Appeal came up with a detailed risk assess-ment that meant that we could sell pop-pies at limited static locations.
A very big thank you to the businesses that allowed me to place poppy boxes on their premises and an equally big thank you to all of you that contributed.
I am very pleased to tell you that the village raised £397.09 for the Poppy Appeal and while that is well down on previous years I think is was a very good effort in the circumstances, especially as two of the four premises had to close half way through the appeal, once again, Thank you.
Barbie Thorne,

Poppy Appeal Organiser
HUMBLE BUMBLE CAFE
Our first lockdown in March the village recreation ground and our cafe has become a hub for many of our community. Families and friends old and young - have come together to try and support each other through this challenging time. However, with winter looming and worries of maintaining social distancing indoors, we launched a Crowdfunding project to raise funds for a Marquee to give both us, the sports club and locals a safe indoor space to meet and connect.
We were overwhelmed with support from you all; for those of you who do not already know, we have reached our target, ordered the Marquee and are hoping to have it in place with heaters, seating etc before Christmas. From us all at Humble Bumble cafe and the BNSSC we would like to thank every one of you that were kind enough to donate and show your support.
In the meantime, we are open for takeaways and have launched our new delivery service too. For more details go to www.humblebumble.cafe
As we welcomed our congregation back into church in August it was good to see, albeit from behind a face covering, an increased attendance. Thank you to Mary, Bette and Jacquie for the beautiful floral decorations celebrating harvest. We made a collection of non perishable items that were donated to The Besom Project

, a local charity that helps local people with food parcels in the event of personal crisis.
| | |
| --- | --- |
| Regrettably with the imposition of Lockdown 2.0 measures we are again closed for public worship. It meant the cancellation of our service of Remembrance but whilst the indoor service was unable to take place an outdoor wreath laying ceremony at the war memorial was held and thank you to representatives from the Parish Council, the WI, and RAF Wing Commander Kev Latchman, OC 99 Sqn for their participation. | |
| | |
| --- | --- |
| | We now look forward to the season of Advent and our Christmas services to celebrate the true meaning of Christmas. The congregation are joining in an initiative from the Messy Church of St John's Carterton to make lanterns that can be put in your window through December to shine out and bring God's message of Christmas – contact Liz Wood Lwood0505@gmail.com if you would like a kit to make up a lantern or go to the Facebook event at https://fb.me/e/cif7Qtype |
To make everything as safe as possible when attending the Christmas services we are asking people to book places to those services which have previously had large attendances. To reserve a place to attend the Candlelit service and Midnight service please contact Carolyn by e-mail (cpeach.uk@btinternet.com) or phone/text 07786 405341. Our planned schedule of services is as follows:

Candlelit Service on Sunday 20th December at 6.00pm; this candlelit service will have readings of reflections of Joseph, Mary, the inn keeper, a shepherd, a wise man and a resi-dent of Bethlehem with recorded music of principally John Rutter carols. Please reserve a place

Christmas Eve Midnight Mass at 11.30pm. Please reserve a place

Sunday 27th December Holy Communion service at 9.15am

A Christmas Day morning service is being held at St John's the Evangelist, Carterton.
We have worked hard to make sure that everything is as safe as possible (although there is a risk to any gathering) and we ask that for your safety and for that of others you note the fol-lowing arrangements we have put in place: please wear a face covering - please use the automatic hand sanitiser in the porch on your way in - please follow the guidance on the pews where you may sit. They have been marked to maintain a 2 metre distance from those not in your household.
| | |
| --- | --- |
| We are following guidance issued by the Church of England and currently Holy Communion will be available in bread only (you are welcome to bring your own piece of bread if you prefer) and we are also not able to sing hymns or responses. | |
| If you have not got access to the internet, but would like to listen to the ser-vice via a telephone line, please contact Rev. Ian Howard or Rev. Drew Tweedy, who will let you know how you can do that. Alternatively, a nation-al FREE 24 hour phoneline 'Daily Hope' offers music, prayers and reflec-tions 0800 804 8044. | |
| | |
Information regarding services will be posted on the church noticeboard or can be found at www.bncommunity.htm/bnchurch.htm.
If you have any queries or need help and support then please do contact a member of the team:
Rector: Rev. Drew Tweedy 07393 182093 revdrew61@gmail.com
Team Vicar: Rev. Ian Howard 07867 784693 ian.barry.howard@gmail.com
Churchwarden: Dr Phil Holmes 01993 843856 p.holmes@brizenorton.org
LOOKING FORWARD TO CHRISTMAS AND THE NEW YEAR
'The light shines in the darkness' (John 1:5)
I would like to thank you for the warm and friendly welcome that I have received in Brize Norton as Trainee Curate and now Team Vic-ar. I have enjoyed meeting many of you at the Primary School, the Open Gardens, the Fireworks, the Village Bash, the Chequers, the Humble Bumble Cafe and Church Services. I have particularly ap-preciated your kindness, friendliness and support since my wife died unexpectedly in 2019.

As we now still look forward to our traditional family celebrations this Christmas (even if somewhat reduced) and 'a new beginning with vaccines' in the New Year, it is good to remember how the original Christmas Story brought hope and encouragement in equally dark times to a people, who were also suffering under Occupation. In quite abnormal circumstances, a young couple are forced by the authorities to travel like refugees to a neighbouring town at the end of a difficult pregnancy, and things look bleak: there is nowhere to stay; and the labour pains are increasing. But then, quite suddenly, there is 'light in the darkness': kind people find room in a stable; en-couraging messages arrive from the nearby fields; the sky seems to light up; and some strangers arrive with gifts. A special baby is born, who has come to rescue the nation, when everything seemed lost. Why not believe that 2000 years later God also wants to help and rescue us?

Rev Ian Howard, Team Vicar, Brize Norton and Carterton
Thanks to Judy Gush and all the other volunteers who have been sewing masks. Judy wanted the money from the sale of them to be donated back to the Community and so it has been used to plant daffodils under the trees along the allotment side of the recreation ground and to buy three bench and table modules. Roll on Spring 2021 so we can see the lovely yellow blooms!
You will require:


a 2 litre plastic bottle with the lid cut off

PVA glue

small strips of a variety of coloured tissue paper

Strong LED tea light

Self-sticking nativity stencil

Decorate the inside of your bottle with the colourful strips of tissue paper using PVA glue

- Stick on the nativity stencil

- Pop in the tea light (battery lit!!)

- Stand your lamp in the front window and say a prayer for your community

You can also use a hole punch and tie a piece of string or coloured wool on the top to make a hanging lantern to carry.
The Parish Council publish this newsletter, which is distributed around Brize Norton village at the beginning of March, June, September and December.
If you wish to submit an entry the dead-lines are the
15th January, 2021
15th March 2021 and
15th June 2021.

Please be reminded that dogs are NOT allowed on the recreation ground under any circumstances.

Brize Norton Parish Council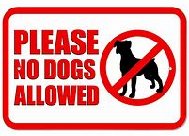 We would love to hear from other students or members of the community.
To submit a written piece involving your interests or recent experiences for the next copy of the newsletter.
Contact the clerk@brizenortonparishcouncil.co.uk.
oOo
Parish Council meetings are held on the 1st Monday of each month. Meetings are usually held in the Brize Norton Sports and Social Club, opposite the Elder Bank Hall. However, during COVID-19 they are being held on an online platform.
The next meetings are:
Monday 7th December 7:30pm
Monday 4th January 2021 at 7:30pm
Monday 1st February 2021 at 7:30m
Monday 1st March 2021 at 7:30pm
If you wish to bring an item to the Council's attention at a meeting, please contact the Clerk at least one week prior to the meeting in order for the Council to discuss the matter brought before them.
Members of the public are welcome to attend Council meetings and should contact the clerk before the meeting to state your interest and receive an invitation to join.
WHAT'S ON?
I am sure you all know the WI is a large national organisation. We do really interesting things including craft, talks, demonstrations, go on outings and even sports. What's more, we have a really enjoyable time. Whilst the Brize Norton branch is not at pre-sent meeting in the Elder Bank Hall, there are various activities organised virtually. You can join in from the comfort of your own home. If you are interested in joining and taking part, please contact Barbie Thorne at Tel:01993-842013 or via e-mail mail: barbara.thorne@btinternet.com to arrange a chat/meeting to get you started.
The WI organisation is moving forward with fresh ideas all of the time and we would very much like to welcome new members.
We look forward to hearing from you. Keep well and stay safe. Merry Christmas and all best wishes for the New Year!
Both toning, conditioning and circuits sessions are for any ability with a no pressure atmosphere, £5 per session.

Contact Tom Wattleworth on 07892945060 or

TW-FITNESS on Facebook
| | | |
| --- | --- | --- |
| | Due to the continued pandemic we feel we must remain closed until it is safe to get back dancing. If you require more information please ring Joy on 842373. | |
We are currently unable to organise the walks but hope to start again when it is safe to do so.
For more information ring Joy on 01993 842373

We have decided to remain closed until it is safe to mix as a group.


At the time of writing we are sorry to report the recent death of one of our long time members, Jean Brown.

Best wishes to all our members.

For more information, ring Joy on 842373.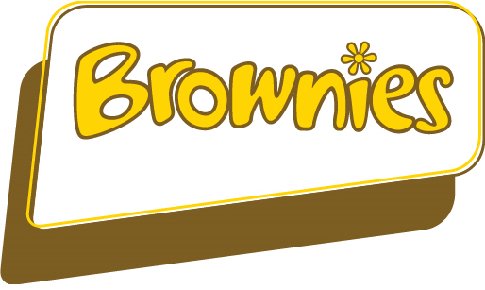 Hi, we are a small but very friendly group who meet in Elder Bank Hall on a Monday evening from 6.00 until 7.30. We have lots of fun learning new skills, playing games, cooking, crafts, outings, parties and anything else the girls come up with. While doings these activities the girls learn team work, leadership skills and work towards badges but it is very girl led with them helping to put the program together. At the moment COVID is preventing us from meeting but we have managed a few outdoor and one indoor meeting. With the help of Guiding we have an in-depth risk assessment to follow and this will be updated to enable us to hopefully have a Christmas craft evening in December, COVID permitting and regular meetings in January.


If you are aged between seven and ten and would like to join us you will be very welcome, just go online and visit the Guiding web site and follow the instructions to register your interest and or give me a ring on 842013.

Barbie Thorne, Tawny Owl.

oOo

Conservative District Councillor for Brize Norton and Shilton Ward —
Cllr Alex Postan—
P: 07885 135000
E: alexander@postan.plus.com

Conservative County Councillor for Burford and Carterton North East Division — Cllr Nicholas Field –Johnson
P: (01993) 878309
E: nick.fieldjohnson@oxfordshire.gov.uk

| | |
| --- | --- |
| For enquiries please contact The Parish Clerk | |
Wendy Way - Chairman

Email: w.way@brizenortonparishcouncil.co.uk

Tel: 01993 841016

Responsibilities: Neighbourhood Plan, Website

Keith Glazier - Vice Chairman

Email: k.glazier@brizenortonparishcouncil.co.uk

Responsibilities: Allotments, Village Maintenance (incl grass cutting), Personnel, Water Management & Flood Prevention, Bampton & District Flood Prevention Group

Pip Squire - Councillor

Email: p.squire@brizenortonparishcouncil.co.uk

Tel: 01993 867666

Responsibilities: Bloor Homes, Finance & Banking, Legal & Policies, Planning

Ben Campion - Councillor

Email: b.campion@brizenortonparishcouncil.co.uk

Tel: 07795 192812

Responsibilities: Bloor Homes and Finance & Banking

Les Goble - Councillor

Email: l.goble@brizenortonparishcouncil.co.uk

Tel: 01993 841016

Responsibilities: Bloor Homes, Highways (incl Traffic & footpaths), Neighbourhood Plan Steering Group, Person-nel

Chris Woodward - Councillor

Email: c.woodward@brizenortonparishcouncil.co.uk

Tel: 07585 703295

Responsibilities: Elder Bank Hall, Property Maintenance, Pavilion and Sports & Social Club

Claire Stewart - Councillor

Email: c.stewart@brizenortonparishcouncil.co.uk

Tel: 07816 845999

Responsibilities: Emergency Response Plan, Brize Meadow Representative, Communications – website & social media

Alison Riseley - Clerk

Email: clerk@brizenortonparishcouncil.co.uk

Tel: 01993 846648

Responsibilities: Newsletter, Personnel, Finance & Banking, Website
WHO'S WHO?
Organisation
Contact
Telephone No.

Website/Email

Brize Norton Parish Council

Alison Riseley

846648

clerk@brizenortonparishcouncil.co.uk
The Church

Rev Ian Howard (Team Vicar)

0786778469393

ian.barry.howard@gmail.com
Brize Norton Primary School
Mrs Anna Fairhurst
842488
www.brizeprimary.org
School Governors
Alistair Doran
077883214663
adoran@brize-norton.sch.co.uk

BNPS HSA

Carole Stevens

07702422735

lbnsa fundraising@outlook.com
Football Club
Simon Cook
841096/07825 002298
BN S&SC/Cricket Club
Tim Gush
846730
Elderbank Hall
Diane Davies
843430
Women's Institute
Over 60's
Joy Douglas
842373
Open Gardens
Jean Butcher
841347
prbutcher@sky.com
Post 0ffice Sports Pavilion
Tues & Thurs 9:30-12:30 pm
NHS Helpline (24/7 urgent medical conditions) 111
The following table lists only the regular events. There will be other bookings and readers should not assume that the hall is available without reference to Diane Davies (see below)
Pre-school (3-5 years)
Mon - Fri
9 am - 12 noon
Jackie
07769617696
Mon, Tues & Wed
12.00 - 3 pm**
Brownies
Mondays
6.00 - 7.30 pm
Barbara Thorne
842013
West Oxfordshire Woodturning Assoc
1st Tuesday in the month
776036
Women's Institute
2nd Tuesday in the month
7.30 - 10 pm
Janet Albury-Simpson
janetalburysimpson@gmail.com

844222

20:20:20

Zumba

Wednesday
8.00 - 9.00 pm
Steph Hill
steph.fitness@hotmail.co.uk
0797083106161

++

Dancing Club
Thursdays
7.30 - 9.30 pm
Joy Douglas
842373
Karate
Fridays
6.00 - 7.00 pm
Tracy Haley
700464
Judo Club
Saturdays
9.30 - 11.30 am
Jon Germans
01865 8843399
TW Fitness
HIIT training
Mondays
7.45 pm
Tom Wattleworth
07892945006060
** Pre school opening hours
The Hall is available for Private Hire Contact:- Diane Davies on 843430
DECEMBER
Monday 7th December

7:30pm Parish Council meeting

Sunday 20th December

6pm Candlelit service St. Britius

Thursday 24th December

11:30pm Midnight Mass St. Britius

Friday 25th December

9:15 am Christmas Day Service
JANUARY
Monday 4th January

7:30pm Parish Council meeting
FEBRUARY
Monday 1st February

7:30pm Parish Council meeting
MARCH
Monday 1st March

7:30pm Parish Council meeting

oOo

Do you follow us on Social Media? Keep up-to-date through photos, history, information, questions and events

Join us: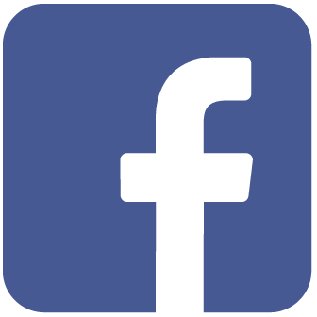 @brizenortonvillage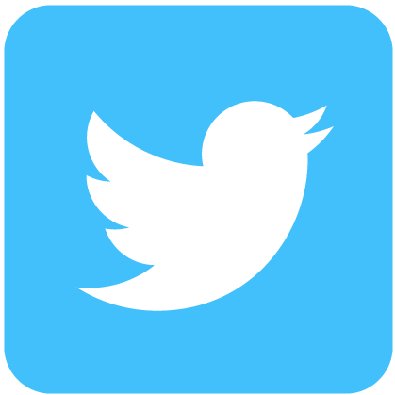 @BrizeNorton
oOo
Sunday services will be live streamed from St John's at 10.30am each Sunday, including material recorded at St Britius. This streaming will be via both Zoom and Facebook watch party. The link to the Zoom meeting will be posted on the Facebook pages of St John's Carterton and Friends of St Britius as well as on the St John's website: