Welcome to the summer edition of our Newsletter!
As I sit writing this report, the day has been a warm sunny one and the garden is springing to life giving hope for the coming months

Since the last Newsletter the Parish Council has seen some changes. Tony Shillingford and Andy Ball have resigned from the Council, as has Terry Hinchly our Village Handyman. I would like to take this opportunity to thank them for their contributions to the village during their time on the Council and wish them all the best for the future. We have welcomed back Keith Glazier, who has many years of experience on the Council, including Chairman This does mean, however, that we do have two vacancies to fill so if you are reading this and you would like to join us in helping with the delivery of services and facilities for the benefit of the Brize Norton community then please contact Alison Riseley, our Clerk at clerk@brizenortonparishcouncil.co.uk.

Hopefully, by the time you read this, we will have employed a new Village Handyman to carry out general maintenance and jobs around the village
The Village Bash Committee has been working hard planning this year's event, the theme being 'Green'. There will be some new activities to take part in so please come along, have a fun afternoon and help raise money for the village's charities.
Our Steering Group continue to work on the Neighbourhood Plan and it's hoped that the next Community Engagement Event will take place in the coming months so they can share with you what they have been working on and the next steps to be taken.

I'm sure all our 'Allotmenteers' are busy on their plots and planning their entries in this year's Horticultural Show taking place over the August Bank Holiday. Please come along and show your support – you never know, you may catch the bug and want to start growing your own fruit and veg. Everyone hears about the benefits of being outside, getting involved with nature and how rewarding eating fresh produce you have grown yourself has.


I'd like to wish you all a great summer and hope to see you out and about, either in the village or at one of the events being held.

Wendy Way
Chairman
Parish Council meetings are held on the 1st Monday of each month. Meetings are held in the Brize Norton Sports and Social Club, opposite the Elder Bank Hall and the public are welcome to attend.
The next meetings are:
Monday 3rd June 7:30pm
Monday 1st July 7:30pm
Monday 5th August 7:30pm
Monday 2nd September 7:30pm
If you wish to bring an item to the council's attention at a meeting, please contact the clerk at lease one week prior to the meeting in order for the Council to discuss the matter brought before them. Members of the public are welcome to attend council meetings.
We are pleased to introduce you to your councillors, with their key responsibilities
Wendy Way — Chair
Keith Glazier—Vice-chair
Ben Campion – Liaison with Brize Meadow
Les Goble – Neighbourhood Plan
Pip Squire - Planning
Cllr Alex Postan WODC (District Councillor)
Cllr Nicolas Field-Johnson OCC (County Councillor)

Please contact the clerk. clerk@brizenortonparishcouncil.co.uk
Once again, a huge thankyou to those responsible dog owners who are clearing up after their dogs. I do believe that our footpaths and pavements are becoming cleaner.


I now see more and more people returning from their dog walking across the fields with their 'Poo bags' in hand! – Thankyou
ELDERBANK HALL

| | |
| --- | --- |
| The hall will be out of use for four weeks for refurbishment ( 22nd July until 18th August). | |
We have been planning for sometime now the regeneration of the sports pavilion. Whilst we are still waiting for confirmation of grants, to be able to finance the project, we thought it worthwhile sharing our plans with you.

The pavilion will be modernised to include new changing facilities, new toilets and a new kitchen and of course decorate with new comfortable furniture.
From the new kitchen 'Humble Bumble Café' will be open to sell wonderful coffees and teas plus mouth-watering homemade goodies.

It is also hoped, that if the grant monies are approved, to also regenerate the recreation ground by improving the grass playing areas, making it a great place to enjoy sport and recreational fun times.

We hope this Pavilion Reborn project will be something the village can support. This is just the start – who knows where it might end!

If you require further details or wish to support the project please do visit our website… www.pavilionreborn.wordpress.com.

Your thoughts and comments will be welcome.

Tim Gush
BNS&SC
Proposed notice:

During May, your Household Waste Recycling Centre will be closing for two days to carry out a deep clean and essential maintenance.
Closing dates:
Alkerton (Banbury) Weds 8 & Thurs 9 May
Ardley (Bicester) Tues 14 & Weds 15 May
Drayton (Abingdon) Thurs 16 & Fri 17 May
Stanford (Faringdon) Tues 21 & Weds 22 May
Oakley Wood (Wallingford) Thurs 23 & Fri 24 May
Redbridge (Oxford) Weds 29 & Thurs 30 May

Full details can be found at www.oxfordshire.gov.uk/waste including details of your nearest site during closures. Thank you in advance for your patience.

For those residents with van or trailer permits, please note these can be used at any of our centres
POLYSTYRENE
This product is extremely useful when used and disposed of correctly. However, those of us that watched 'Blue Planet II' will realise that if it is not disposed of correctly and is allowed to enter our eco-system, it becomes a major hazard to wildlife and if it eventually enters watercourses, it will flow into streams, rivers and ultimately end up in the oceans never to degrade!

As you will have seen, the builders are well under way with the new development Brize Meadow which is on the western boundary of our Parish. Unfortunately, in windy conditions some debris, including plastic bags and polystyrene, can be blown off the building site and it ends up against the boundary fence on the east side of the fields and where the public right of way enters from Burford Road in the north east corner.

On a recent walk, it was extremely disappointing to discover that someone had smashed a polystyrene block into small pieces, and it had blown over a large area. I spent the next half hour collecting as much as I could and placing the pieces into a plastic bag which had conveniently stuck in the hedgerow. Although the developers have cleared some of the debris from around the fields, I have picked up a further two bags of polystyrene and disposed of it correctly.

Could I please ask that if anyone spots any pieces of this product whilst on their walks, that they kindly pick it up and place it in a rubbish bin (I realise that at the moment there are very few in this area) or take it home and pop it in their grey bin?

I'm not sure if you will be aware but this area of the fields will become part of our Country Park within the next few years so it will have a much better start if we can keep it free of this harmful product.
REPORTING ISSUES
If you find any problems with the footpaths, stiles or signs then please let me know via the Parish Clerk (clerk@brizenortonparishcouncil.co.uk), preferably with a picture of the issue, and I will speak to the landowner.

I look forward to meeting you should our 'paths cross'. Happy walking!
Les Goble (Footpath Warden)
I'm sure many of you will have seen a small group of volunteers out in the village during April taking part in a Community Speed Watch (CSW).

This is another initiative that has been instigated from feedback received from the Village Survey taken in 2017. This has already proved to be a deterrent against speeding through our village. The group is looking for more volunteers so if you are interested in joining them please contact me through my Parish Council email address: w.way@brizenortonparishcouncil.co.uk.

Councillor Wendy Way
I would like to take this opportunity to update you on our progress with our emerging Brize Norton Neighbourhood Plan.

The Steering Group have been working very hard to produce our Village Characteristic Assessment (VCA) and Building Characteristic Assessment documents (BCA). These have now been completed and will sit along-side our Landscape Characteristic Assessment (LCA) document which was prepared by the specialists Portus and Whitton Ltd.

These three documents form a very important part of our evidence base to support our proposed policies. They will be available on-line in the very near future on our dedicated web site www.brizenortonplan.org.co.uk

We are now in a position where we have produced all the evidence required to proceed to the next step which is to submit our documentation to WODC for their initial feedback. This will be followed by our next Community Engagement Event where we can present to you our proposed policies and the supporting evidence behind them.

It is interesting to note that whilst we have been working away behind the scenes, how many projects have taken place as an outcome of the Community Survey we carried out in 2017.

These include: -
Flashing Amber Lights each side of the school
Community Speed Watch Scheme
Village shop/café - project underway
Planned Connectivity between the village and the Brize Meadow development
Making Ting Tang Lane a Public Right of Way

Les Goble (Chairman, Brize Norton Neighbourhood Plan Steering Group)
Sunday 7 July 2019, The Recreation Ground,
2pm to 5pm

Come and join us for an afternoon of 'recycled' fun – more things to do, to see, to eat and drink!
The theme this year is GREEN which means anything from saving the planet to the Incredible Hulk!

We would like for everyone to get involved prior to the day by making a 'Green' themed scarecrow and if possible to display it in your garden from Sunday 23 June to advertise the event. Then bring your scarecrows on 7 July to be judged and perhaps win a prize. For rules refer to the Brize Norton Parish Council website or read on in this newsletter – let us know you are entering so we can ensure we have room to display your 'green' beings. Let your imaginations run riot.
The fun on 7 July starts at 2pm. We have 'recycled' history with 'Companions of the Crow' who will stage re-enactments of living history throughout the afternoon and be able to answer your questions on how people lived in the Middle Ages.
Come and cheer on your knights to decide the victor in a battle staged in the arena. To find out more about this local re-enactment group go to http://companionofthecrow.com/
There will be displays by the RAF cadets drill team, the gymnastics club, Brize Norton Primary school children, of vintage memorabilia and much more.
New this year, practice your aim at archery with Bampton Archery Club. The WODC environmental services have a display for you to learn more about recycling and waste management in West Oxfordshire and Thames Valley police have their information trailer. We plan a fun 'box tower challenge' for teams to compete to build the tallest tower.
We have the usual stalls; raffles, tombolas, bric-a-brac, plant stall, bar (with real ale), barbecue, 'prosecco and pimms' stall, face painting, skittles, stocks, tennis skills, football target, year 6 games, quoits, bouncy castles and tea and cakes served in the Elderbank Hall.
Come to the event and help support the village charities; proceeds will go to Brize Norton Primary School, Brize Norton Sports and Social Club, St Britius Church, Brize Norton WI and Brize Norton Village Pre-school.
Look out for posters and more information that will be posted on the village website and social media. We thank Parkers Witney for their support to advertise the event.

| | | |
| --- | --- | --- |
| | | |

As I write, our Year 6 children have just finished their SATS tests. This is an annual event which all schools have to do. It always amazes me how much our children rise to the challenge and show such a mature attitude. We make the week as relaxed as we can, providing breakfast before the tests start and keeping things cheerful. We now have to wait until July for the results and the children can (slightly) relax. The week after half term all our Year 5 and 6 children are having a week's outward bounds trip to Shropshire. We will be canoeing, raft building, rock climbing, abseiling, tunneling, fencing… five different activities every day and I'm exhausted just thinking about it!

I am very pleased that Mrs Winter has now returned to work after her hip replacement. We are very grateful to have had Mrs Sinclair standing in for her and glad that she will stay with us for Monday mornings until the end of term.

Other events at school have included:
28 children took part in an inter-school gymnastics tournament and I was amazed by their talent. Thank you very much to Felicity Gidlow, who runs our gymnastics club on a voluntary basis, and well done especially to our Year 1 and 2 team which won their category and went on to reach second place in the county final.
Year 3 went to Burford School for a multi-skills sports day led by their sports leaders
Year 4 did similar for a languages day
Our Foundation and Year 1 children took part in a concert with children from other schools with the wonderful children's singer Nick Cope. The children's enthusiasm was wonderful; I am looking forward to hearing them singing their songs again in our summer concert. "Dinosaurs, a round of applause for the dinosaurs…"

Just as importantly, our Academy Trust, ODST, has visited to do short inspections on certain aspects of how our school is run. In the Spring term, they looked at how we support our more able children and at our wider curriculum, and they have just completed a visit looking at governance. These visits are extremely useful because they highlight our areas of strength and things we can work on, so we can continue to be the best we can be. I am proud, however, that in all three of these areas we were found to be very good.


So, on we go – life is never boring at Brize Norton School, there is always more to do, but the children's smiles and successes make it all worthwhile.

Anna Fairhurst
We are almost at the end of another brilliant year of school association events, but we still have our biggest event to come. The Bash is always our best fund raiser and we hope everyone will come along and support us and the rest of the village organisations. We will have all sorts of activities going on from bouncy castles and the BBQ to face painting and football!
This term also sees our annual end of term BBQ where we celebrate the leaving year 6 and sports day on the recreation ground where we will have cakes and snacks for sale.
| | | |
| --- | --- | --- |
| | Through the generous support at our events this year (including the best turn out ever at the Quiz!), we've been able to provide the school with new iPads and an online reading programme. We have also continued to support weekly Forest School sessions for Class 1 and a term of Forest School for each of the other years. | |
| | I will sign off with a cheeky request, if anyone is able to donate prizes for the Bash that would be truly appreciated! We look forward to seeing everyone at the Bash, and thank you all for your continued support. | |
For any questions, to make a donation or for events please contact Lauren
Jacobs - PTA Chair Person 07766521443 laurenfjacobs@gmail.com
We operate from the Elderbank Hall during term time only. Sessions start at £13.50. Funding is available subject to term and conditions. We are open Monday- Thursday 9am-3pm and Friday 9am-12pm
We are holding two open afternoons on Friday 7th and 21st June between 1pm-2.30pm for children wishing to join us in September 2019. We currently have spaces for 2, 3 and 4 year olds.
Please contact us on 07769617696 for more information or please see our website www.brizenortonpreschool.co.uk or please email us at brizenortonpreschool@hotmail.co.uk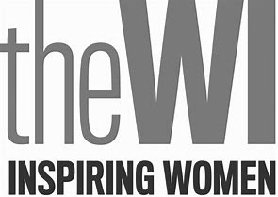 The WI Ladies have a busy summer schedule. Please make note of these dates:-


BN Open Gardens – Sunday, 9th June from 1-6 p.m. -WI members will be serving Teas and tasty cakes.


"Traditional English Songs – Pandemonium" topic, by Carol Warren-Smith,
Presenter - Tuesday, 11th July meeting at 7:30 p.m.

BN Village Bash – Sunday, 7th July from 2-5 p.m.
- Join in the fun at our Hoopla game and Promotional store.

"Sulgrave Manor and The Washington Family" topic, by Martin Sirot-Smith, Presenter - Tuesday, 9th July meeting at 7:30 p.m.

Outing to Sulgrave Manor – Tuesday, 13th August - Departing from Elder Bank Hall at 12 noon. [There will not be a regular meeting in August.]
[If anyone from the Village is interested, please contact us for details].

Meetings are held on the second Tuesday of the month at 7:30 p.m. Please come along if you are interested to learn more about the BN WI!

Contact person: Shelagh Chatterton, President
Tel: -01993-843136
Janet A. Albury-Simpson
Dear Residents,


Please hold Sunday 25th of August to show your prize winning vegetables at our 46th Horticultural show.
The show is open to all residents, Brize Norton Allotment holders, children attending Brize Norton Primary School, their parents and members of village organisations. We are hoping to have an event on the recreation ground on the same date to add extra interest. Please watch out for the schedule appearing through your door a bit nearer the time.

Please visit the Brize Norton Horticultural Show page on Facebook.
For further information email me on tonyshillingford@yahoo.co.uk or call me on 07824 878486.
The NGS Open Gardens Event will be held on 9th June, from 1:00pm until 6:00pm. Tickets £5, with admission to all 12 gardens, including a map showing the location of each garden, that will be available from any of the individual gardens. Also, the annual Flower Festival, held in St Britius Church, will be open to visitors, for all to see the wonderful display of flowers.

This year we will be opening slightly earlier than usual at 1:00pm so that everyone has the time available to tour all of the 12 gardens at their leisure. So we hope that those of you that have not had the opportunity to visit our gardens in the past can come along this year and enjoy a relaxing afternoon meandering around these beautiful gardens with your friends and family.

Joining us this year will be two new gardens. The Chapel and Rose Cottage in Station Road. There will be gardens great and small with a variety of designs and planting. Gardens with fruit and vegetables to gardens with large herbaceous borders, along with cottage, courtyard and terrace gardens. So there will be something there that will inspire you all for your own gardens.

Finally, I would like to thank all of those members who work so hard every year that has enabled the Open Gardens to become an annual fundraising village Event. Therefore, we hope that you would also like to come along this year and support us with this charitable Event.


Jean Butcher,
for and on behalf of
the NGS Open Gardens Event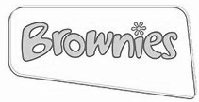 Brize Norton Brownies are a small friendly group who meet Monday evenings during term time.
If you are aged 7 to 10 and would like to join us please contact me on 842013 or join us via the Guiding website.

Contact Barbie on 842013 or go on the Guiding website
We are pleased to announce that Rev Andrew Tweedy has been appointed as Rector of Brize Norton and Carterton benefice. His licensing service will take place at St John the Evangelist, Carterton on 5th August at 7.30pm. We look forward to welcoming Drew and his wife Billie and to working with them. Our new vicar, James's replacement, will follow in due course.

Thank you to everyone who supported the pancake supper in March. We are indebted to the school for allowing us to use the hall facilities. Thank you to all who have returned their Smartie tubes with your generous gifts; if you still have your tube please contact Phil or Carolyn to return it.

At the Annual Parish Church Meeting in April we re-elected Dr Phil Holmes as churchwarden. The Clergy, PCC and congregation are indebted to Phil and to Mary for all the work they do for the church.

In the next few months we look forward to welcoming the friends and family of Caroline and Iain and Hannah and Adam as they celebrate their marriages at the church. We also have a number of baptisms booked. If you would like to plan your special ceremony at St Britius please contact Rev Ian Howard (07867784693 or e-mail curate@stjohnschurchcarterton.org.uk).
We invite all to come and visit the church for the Flower Festival as you wander around the village on NGS Open gardens day on
Sunday 9 June. The church will be open from 1.00pm to 6.00pm.

We also look forward to taking part in the village bash on Sunday 7 July. Come and buy from the cake stall and enjoy tea and cakes in the Elder Bank Hall during an afternoon of fun being organised on the Recreation Ground. We would be pleased to receive any donations of homemade cakes or offers of help to serve teas. Proceeds from the cake stall and teas will go towards our general funds.
In September we will again be participating in the Oxfordshire Historic Churches Trust 'Ride and Stride,' on Saturday 14 September. The Church will be open for walkers and cyclists to visit and have their sponsorship forms signed. Interested in taking part? - contact Jacquie Griffin (841616).

All are welcome to join in the weekly Wednesday fellowship and chat over lunch, 12.30pm to 1.30pm. Enjoy a light lunch and warm welcome. Contact Ben (358690) for more information.

Our weekly Sunday services start at 9.15am. The first Sunday in the month is an All Age Family communion service with activities for children attending followed by refreshments. There is also a Wednesday evening Holy Communion service at 7.00pm. For further details of the church services refer to the notices on the church door or log onto the website - www.bncommunity.org.
We are a village group of 27 members. We meet on the 1st and 3rd Tuesdays of each month with an outing or a meeting. Meetings are at 4 Squires Close at 2pm. We enjoy sandwiches, tea and home-made cakes, thanks to June, Connie and Benita.
We have recently enjoyed talks by Martin Way, Poems by Bob, seated exercise with Sue and a trip to Yarnton Garden Centre.
Our future programme is as follows:
Tues 4th June Seated exercise with Sue
Tues 18th June Bowls and cream teas
Tues 2nd July Coffee Morning 10.30am at Joy's, 4 Squire's Close. Bring and Buy, Raffle, Everyone welcome
Tues 16th July Cream tea at The Chequers
Tues 6th August Visit to Thrupp, by the canal (by car)
For more information, ring Joy on 842373 or look on the village notice boards.
Witney - We meet at Witney's Windrush Leisure Centre at 10 am on Tuesdays, Thursdays and Saturdays. We do two walks; one is 1-2 miles long, the other 2-3 miles both ending up with a cup of coffee. For more information ring Joy on 01993 842373.

Carterton - On Monday, Thursday and Saturday we meet outside the Town Hall, Carterton at 10am. The walks are 1–2 miles long. For more information contact Barbara Goudal on 01993 845923.


COFFEE MORNING – TUESDAY 3rd JULY

OVER 60'S CLUBUB

Everyone welcome - 10.30am 4 Squire's CloseBring and buy and raffle
| | |
| --- | --- |
| | We meet every Thursday evening in the Elder Bank Hall from 7.30pm-9.30pm. We dance ballroom, Latin and sequence dances to CDs. We have tea and biscuits in the interval. For more information please ring Joy on 842373. |
The organising committee welcomes entries from residents and those living outside the parish to make and display a 'Green' themed scarecrow – Green Men (alien's or of vegetation), characters (ie The Hulk or Robin Hood) or a scarecrow from recycled materials.

Families may enter more than one scarecrow. Ideally the scarecrow should be displayed in their garden location from Sunday 23 June to advertise the Village Bash. We ask that they are then brought to the event on Sunday 7 July at 2pm for judging. Competitors are responsible for displaying their scarecrows at the event and are responsible for clearing away their own scarecrow by 5.30pm.
The scarecrow can be smaller but should not be larger than 2.0m wide x 2.0m high. All scarecrows should be constructed to consider the prospect of inclement weather. All entrants are reminded that this is a public event and all scarecrows must be made and displayed in good taste. The Committee reserve the right to withdraw any scarecrows that they deem unsuitable. Any entrant designing their scarecrow to cause deliberate offence will be disqualified.

Scarecrows should be placed in a safe location and should be clearly visible from the road. They should be secured so that they will not blow away, and in a position that will not cause a danger, injury, or annoyance to others. The organising Committee will not be held responsible for any damage to Third Party property caused by the creation or insecurity of scarecrows. Owners are held solely responsible for the safety and security of their scarecrow.
Photographs will be taken of the scarecrows and may be published on the Brize Norton Parish website to advertise the Village Day or used for other purposes after the event.

1st, 2nd and 3rd prizes will be awarded. The scarecrow judges' interpretation of these rules and any decisions made by them are absolutely final. Prize winners will be announced and presentations will be made at the Village Bash on 7 July on the Recreation Ground.

All entry forms must be submitted to Carolyn Peach as soon as possible by e-mail cpeach.uk@btinternet.com or delivery 52a Station Road, Brize Norton OX18 3QA
JUNE
Monday 3rd June 7:30pm Parish Council Meeting
Tuesday 4th June 7:30pm (WI) Traditional English Songs - Pandemonium
Tuesday 4th June 2pm (Over 60's) Seated exercise with Sue
Thursday 6th June D-Day Anniversary
Sunday 9th June 1pm-6pm NGS Garden Event
Sunday 9 June 1pm-6pm Flower Festival
Tuesday 18th June 2pm (Over 60's) Bowls and cream teas


JULY
Monday 1st July 7:30pm Parish Council Meeting
Tuesday 2nd July 2pm (Over 60's) Coffee Morning 10.30am at Joy's
Tuesday, 9th July 7:30 p.m. (WI) Sulgrave Manor and The Washington Family
Sunday 7th July 2pm-5pm Village Bash 'Green'
Tuesday, 11th July 7:30 p.m. (WI) Traditional English Songs – Pandemonium
Tuesday 16th July 2pm (Over 60's) Cream tea at The Chequers
22nd July until 18th August Elder Bank Hall refurbishment


AUGUST
Monday 5th August 7:30pm Parish Council Meeting
Monday 5th August at 7.30pm Licensing Service of Rev Andrew Tweedy
Tues 6th August 2pm (Over 60's) Visit to Thrupp, by the canal (by car)
Tuesday, 13th August 12 noon (WI) Outing to Sulgrave Manor
Sunday 25th of August 46th Horticultural Show


SEPTEMBER
Monday 2nd September 7:30pm Parish Council Meeting
Saturday 14 September Historic Churches Trust 'Ride and Stride,'


The Parish Council publish this newsletter, which should be distributed around Brize Norton village at the beginning of March, June, September and December. If you wish to submit an entry the deadline is the 15th of August and 15th November.

If you do not receive a newsletter please contact the clerk.