WHAT'S NEW
Welcome to the summer edition of our Newsletter!

I wanted to begin my report with the good news that the Village Bash is back! Yey I hear you cry!!!! So save

Sunday, 18th July in your diaries and let's hope for good weather and being able to meet up with one another for a brilliant afternoon of fun. The Village Bash Committee is also launching the scarecrow competition again and the theme is Disney; so go on, make a scarecrow, display it in your garden and then bring it along to the Bash. You never know, yours may be the winner.

Another date for your diaries is

Tuesday, 13th July when the Parish Council is planning to hold its Annual Parish Meeting at the Elder Bank Hall and Recreation Ground at 7.30pm, subject to Government Guidelines. We have a lot of news to share with you; projects that we have been working on since our last meeting in 2019 and future projects. This is a great opportunity for you to 􀏐ind out what is happening in your community, ask questions, make your own views known and hear what your fellow parishioners are concerned about.

Later on in the year, the Parish Council and

Neighbourhood Plan Steering Group are hoping to hold a Community Engagement meeting and invite you to come along to discuss the visions and proposed policies to protect and enhance our community based on the feedback received from the Community Questionnaire of November 2017.

The Parish Council has a

vacancy for a Councillor, by co-option, due to Chris Woodward stepping down. More details of which follow later in this newsletter. I and my fellow Councillors would like to take this opportunity to thank Chris for his contribution to the village during his time on the Council and wish him all the best for the future.

We also have a

vacancy for a Website Administrator who will need knowledge of Word Press and be responsible for maintaining, monitoring and updating the Parish Council and the Neighbourhood Plan websites. If you have 10 hours per month or 120 hours per year free and would be interested in this role, please contact Alison Riseley, via email at clerk@brizenortonparishcouncil.co.uk. A more detailed job description follows later in this newsletter.

Some of you may be aware of a number of articles appearing in the local press recently regarding the proposed

Oxford to Witney Rail Link and a group calling themselves Witney Oxford Transport Group (WOT) has been set up. The proposed route actually comes all the way down to Carterton and would impact greatly on our Parish. The WOT Group has submitted a bid to the Department for Transport for funding to conduct a feasibility study.

The Parish Council has decided not to engage with this Group at the present time, unless funding is granted, as many hours could be spent on a project that doesn't get off the ground.

My final piece of news is regarding a planning application made by RAF Brize Norton through a company called Aquila, for a new 33m radar tower to be constructed in the north west corner of the Tactical Medical Wing (TMW) off Carterton Road. This will have a major visual impact for the residents of Brize Meadow, Burford Road, Manor Road and Carterton Road. I hope you have seen the planning application posted on all three village noticeboards and on the various community Facebook pages and have had the opportunity to submit your response. Please visit our website for details on the planning application

www.brizenortonparishcouncil.co.uk or go directly to the WODC website www.westoxon.gov.uk/planning and search for planning application 21/0117/FUL.

Wendy Way

Following on from the Elder Bank Hall Extension, it is anticipated that the second tranche of Section 106 monies (£355,000 index linked to 2014) for the re-development of the Sports Pavilion are expected to be released mid to late 2023. With the this in mind, the Parish Council will begin the process of planning very soon. Based on the information arising from the emerging Neighbourhood Plan and the increased use of the facility with the Humble Bumble Caféand the recreation ground, the thinking is that the development will be more of a Community Hub rather than a Sports Pavilion.

As part of this we will also need to consider how the services currently provided by the Pavilion are supported during the re-development period when the existing building will inevitably be unavailable for use. Current thoughts are that the social and business uses of the current pavilion could be housed, temporarily, in the Elder Bank Hall Extension, without impacting current users of the hall. Changing facilities for users of the recreation ground would be on a hire basis, included as part of the re-development contract. Once the new Community Hub is complete the Elder Bank Hall Extension will revert to its prime use as a Council Of􀏐ce but have a multi-function space for the use of all villagers as well.

It is still early days for this particular project and the devil will be in the detail when timings on delivery of the Elder Bank Hall extension, the release and amount of S106 monies, the requirements for the Community Hub and the costs for the build are better understood. There will be more consultation with the parish as ideas are developed, so in the meantime if you have any thoughts or would like to discuss this further please contact Councillor Pip Squire.
Brize Norton Parish Council is proud to announce that the Secretary of State for Digital, Culture, Media and Sport has added the Brize Norton War Memorial to the List of Buildings of Special Architectural or Historic Interest and awarded Grade II Listing status as of 1 April 2021.

The Parish Council is pleased to bring this, very welcome good news, to the Community and full listing details can be found via the Historic England website.

Part of the history surrounding our War Memorial details that the Memorial was erected by Messrs Knowles and Son of Oxford. A photograph in the 11 February 1920 issue of the Oxford Journal Illustrated (Issue 9671, 11 February 1920, p9.), indicates that the Brize Norton Memorial had been erected by that date
On 7 November 2014, a row of 18 poplar trees was planted on Brize Norton Recreation Ground alongside a Memorial plaque, representing the 18 men whose names are inscribed on the village War Memorial.

The families of the same men have given their kind permission to use their surnames to name the streets of the new Brize Meadow housing development, further reinforcing that their memory lives on in the heart of the Brize Norton Community.
The first photo shows BNPC Chairman Wendy Way (right) with Councillor Claire Stewart at the Brize Norton War Memorial.
Sunday 18
th July 2021,
The Recreation Ground, Brize Norton
2pm to 5pm
Come and join us for an afternoon of 'Disney' fun; things to do, to see, to eat and to drink!

Our theme includes Princesses to Power Rangers and from Mickey Mouse, to Mike Wazowski and The Mandalorian!

We would like for everyone to get involved prior to the day by making a 'Disney' themed scarecrow and if possible to display it in your garden from

Sunday 4th July to advertise the event. Then bring your scarecrows on 18th July to be judged and possibly win a prize. Please read on in this newsletter for some rules and guidelines – it is important to let us know you are entering so we can ensure we have room to display your creations at the entrance to our Recreation 'Wonderland'.
| | |
| --- | --- |
| | The fun starts at 2pm. We will have the usual stalls; raf􀏐es, tombolas, bric-a-brac, plant stall, cake stall, bar (with real ale), barbecue, 'Pimms and prosecco' stall, football target, year 6 games, and bouncy castles and tea and cakes. |
For your entertainment our plans include performances by Brize Norton Primary school children and local gymnasts and static displays of vintage memorabilia, a model Spitfire and musical entertainment by Saxophony and other local musicians.

We'd also like to get you involved as part of the entertainment too. Teams will compete in the 'cardboard box tower challenge' to build the tallest Rapunzel's tower. We are grateful too to staff from Nuf􀏐eld Health who will be organising obstacle and other fitness related challenges.

The event is a community event run by individuals from the village charities and the proceeds go to Brize Norton Primary School, Brize Norton Sports and Social Club, St Britius Church, and Brize Norton Village Pre-school.
| | | |
| --- | --- | --- |
| | Look out for posters on the village noticeboards and for more information and updates on the school, social club and village social media. We also thank Chancellors Estate Agent for their support in advertising the event. | |
The organising committee welcomes entries from residents and those living outside the parish to make and display a Disney themed scarecrow, though we are not being too prescriptive so any fantasy animated character is welcome too.

Families may enter more than one scarecrow. Ideally the scarecrow should be displayed in their garden location from Sunday 4

th July to advertise the Village Bash. We ask that they are then brought to the event on Sunday 18th July at 2pm for judging. Competitors are responsible for displaying their scarecrows at the event and are responsible for clearing away their own scarecrow by 5.30pm.

The scarecrow can be smaller but should not be larger than 2.0m wide x 2.0m high. All scarecrows should be constructed to consider the prospect of inclement weather. All entrants are reminded that this is a public event and all scarecrows must be made and displayed in good taste. The Committee reserve the right to withdraw any scarecrows that they deem unsuitable. Any entrant designing their scarecrow to cause deliberate offence will be disqualified.

Scarecrows should be placed in a safe location and should be clearly visible from the road. They should be secured so that they will not blow away, and in a position that will not cause a danger, injury, or annoyance to others. The Organising Committee will not be held responsible for any damage to Third Party property caused by the creation or insecurity of scarecrows. Owners are held solely responsible for the safety and security of their scarecrow.

Photographs will be taken of the scarecrows and may be published on the Brize Norton Parish website to advertise the Village Day or used for other purposes after the event.

Prizes will be awarded. The scarecrow judges' interpretation of these rules and any decisions made by them are absolutely 􀏐nal. Prize winners will be announced and presentations made at the Village Bash on 18

th July on the Recreation Ground.
All entry forms must be submitted to Carolyn Peach before the day by e-mail

cpeach.uk@btinternet.com or 52a Station Road, Brize Norton OX18 3QA.

…………………………………………………………………………………

SCARECROW COMPETITION

Entrant name ……………………………………………………………………..

Address for display of scarecrow ...………………………………………………

Contact telephone number ……………………………………………………….
UPDATES
It was with joy that we celebrated Easter services back in church. Since Palm Sunday we have held our

Sunday morning 9.15am and Wednesday evening 7.00pm services and we welcome you to come and join us. We continue to follow the recommendations to make our services as safe as possible but if you are unable to attend any of our Sunday services you can s􀆟ll join in the streamed service from St John's at 10.30am. All virtual services can be accessed via the St John's website: h􀆩p://www.stjohnschurchcarterton.org.uk. Details of Zoom links and telephone numbers are on the churches' Facebook pages.

At the recent Annual Parish Church Meeting in May we re-elected Dr Phil Holmes and were also pleased to elect Rosalind Sewell to join him as our churchwardens. We thank them for standing for this important role and we are indebted to Phil and to Mary for all the work they have done and con􀆟nue to do for the church.

In the next few months we have a number of baptisms and we look forward to welcoming the friends and family of Harper and Paige, Lucas, Anton, Elleni, Nicolas, Cali and Amaya and later in the year to the marriage of Kieran and Amanda. If you would like to plan a special ceremony at St Britius please contact Rev Ian Howard (07867784693 or e-mail

ian.barry.howard@gmail.com).

We will be taking part in the village bash on

Sunday 18 July. Please come to the event to support us and the other village charity fundraising stalls. More details of the event are in this newsletter and will be posted on the village noiceboards and on social media.

As our usual fundraising events have been impacted this year by lockdown regulaions, if you are not already, we would welcome you to consider becoming a Friend of St Britius. We ask for a minimum donation of £10 and you will receive a newsletter to keep you up to date with our news and future projects. For more details Please contact Phil – 843856.

Many parishioners will recall that there are two tranches of funding available to the village arising from the Section 106 Planning Agreements for the new Brize Meadow development: £50,000 index linked back to 2014 for an extension to the Elder Bank Hall, to be released on the occupation of 150 dwellings. £355,000 index linked back to 2014 for the redevelopment of the Sports Pavilion, adjacent to the Elder Bank Hall on the occupation of 350 homes.

In anticipation that 150 dwellings would be occupied by the summer of 2021 the Parish Council appointed local architect, James Badrick in November 2021 to consult with key stakeholders of the Elder Bank Hall, the Sports & Social Club and Parish Council, to develop the plans for an appropriate affordable extension that would meet the needs of the village, given its increase in size from 367 dwellings to over 1,000 in a period of about 8 years. James, working with the Parish Council, held four workshops with the key stakeholders during December 2021 (despite the dif􀏐iculties associated with the lockdown rules) and prepared a set of plans for the extension that meet all the requirements of the stakeholders and include:
•
Two fully DDA compliant accessible toilets, one for the sole use of the existing hall and one for the sole use of the extension.

•

A 27.5m2 multi-function room large enough for meetings of up to 12 people or midsize gatherings with supporting kitchen area.

•

A 16m2 reception area for the function room that can be opened up to be included as part of the function room.

•

Some 20m2 of mezzanine 􀏐loor for Council of􀏐ice and storage space.

•

An external seating area that is screened from the pre-school play area, with access to the recreation ground and future link to the Pavilion.

The Planning drawings and associated Design and Access Statement were submitted to the WODC Planning Of􀏐ice on 19/02/2021 and planning permission was granted on 15/04/2021, after concerns raised by parishioners had been addressed by the Parish Council. The full planning pack of drawings can be seen on the WODC Planning Portal

https://publicaccess.westoxon.gov.uk/online-applications/ reference 21/00063/FUL. These will also be on display, along with a 3D visualisation at the Annual Village Meeting on 13/07/2021.
Now that planning permission has been granted, the Parish Council is working with the Architect and Structural Engineers to develop a cost plan and tender pack so that we can go out to tender for the works, ready for the release of the funds later this year.

It is anticipated that there will be short fall in funding for the full extension so it has been designed such that it can be built and occupied in stages to match the funding as it becomes available. The detail of this is still being developed and will be shared with the parish over the coming weeks. In the meantime if you would like more information, please contact Councillor Pip Squire.

As I write, we have been fully back to school for about six weeks and it is such a relief to have everyone back. Parents, staff and children worked very hard at remote learning – and I am pleased that the children have continued to make progress throughout – but schools are just not the same without all the children with their smiles, enthusiasm and sense of humour. If we need to have another lockdown we will manage, but I really hope we are back for good now.

Since I last wrote, we have had several changes of staff. We have had to say goodbye to both Mrs Mills and Mrs Conner, and we have welcomed in their place Miss Cuthbertson, our new Special Educational Needs Co-ordinator, and Miss Reynolds, who has been a Music specialist for several years and can't wait until we can all sing together again. It has been a challenging time to settle into a new job, but already they feel part of the furniture and it is lovely to have them.
Our other news is that, having expanded our places earlier this year, we are now full –in fact, we are the most oversubscribed school in West Oxfordshire for Reception next September. I am humbled by such a vote of con􀏐dence by local parents, though I am always sorry when we have to say no to a family who would like to join us.
School is not quite back to normal yet. We still need to keep our classes apart inside, and mostly outside, and we spend a large amount of time hand-washing. However, we are making sure we have plenty of fun as always. We have a few trips planned for the rest of the term including Cotswold Farm Park (our youngest children), Science Oxford and two residential trips, including camping and climbing Snowdon for our oldest children. All these trips can be done in a Covid-safe way and are a wonderful way for children to learn more about themselves and about the world.
Anna Fairhurst (Headteacher)
The Bank Holiday winds has scuppered some of our plans for this summer's entertainment… For those who are unaware, the marquee attached to the sports pavilion was blown up and onto the pavilion roof. The

Fire brigade did an absolute first class job in making it safe and dismantling it. Unfortunately the marquee was a complete 'write off'. It actually made the local TV news!

This has caused us to re-think and HBC and the S&SC are looking to building a more robust extension to the pavilion. Money is being raised and planning consent will need to be sorted, but hopefully we will be able to get going soon.

With life and in particular, sporting life getting back to normality, the summer will be full of cricket and more social events at the pavilion. The new S&SC committee will be enthusiastically looking into how this new freedom from Covid can be enjoyed this summer and into the future.

| | |
| --- | --- |
| | One new announcement is … Anyone for tennis… we are starting a new tennis club, so if anyone is interested please do let us know. However, one of the first task is to get the tennis court re-surfaced, which is a lot of money! Grants and fund raising will be the way forward which we have started to look into. But don't let that put you off, come along and start the ball rolling - so to speak! |

We are a part of the Village Bash event, running the bar and offering various beers and ciders to keep you all refreshed.

Sunday July 18th is the date.

As already mentioned, a new wooden structure will be added to the pavilion, which will allow us to organise social events, open the bar more regularly and along with HBC just provide a relaxing place to chat, watch the cricket or football and general socialise…something we haven't been able too do for sometime.

We are looking to come out of the covid restrictions with a fresh approach so if anyone is free to help us out, or would like to work behind the bar, to play cricket, football, tennis, or just socialise please do let me know. Your help will be very much appreciated.

Here's to a great summer…

Tim Gush

BNS&SC

It is with regret that as our annual charity garden open group, we have decided to refrain from opening in June. Hopefully we will continue with renewed vigour in the following summer once the nation gets back to some kind of normality.

However, for those of you who want to get out and about there are other gardens that will be open in and around our county as part of the National Garden Scheme.

For more information please refer to the NGS Web Site:

https://ngs.org.uk/ as to whether you need to pre-book or obtain tickets at the gate for the Event.

You can also listen in to

BBC Radio Oxford on the Lilley Mitchell Show on Sunday mornings at 9:40 am. where some of the Open Gardens Events that will be opening will be mentioned and talked about.

We as a group will be looking forward to 2022 when we can hopefully continue this worthwhile annual charitable event. So we look forward to your continuing support

.Jean Butcher,
for and on behalf of the
NGS Open Gardens Group

Exciting times ahead. At the end of the summer term we are planning to have the preschool garden transformed, replacing the existing grass with an all weather Astro turf lawn. The garden is going to be levelled off and effective drainage added. This means we will be able to use the garden all year round regardless of the weather. We have started a GoFundMe page which is helping us to raise valuable funds to help with this project. If you would like to make a contribution to our project and charity run preschool please follow the link.

https://www.gofundme.com/f/all-weather-garden-forour- preschool-children Any donations will be most gratefully received.

Our preschool is already full for the academic year 2021/22. If you would like to register for September 2022 please complete and return a waiting list. These along with lots of information and photos can be found on our website

www.brizenortonpreschool.co.uk

Preschool runs from the Elder Bank Hall Mon-Thurs 9am-3pm and Friday 9am-12pm term time only.

During the last few months the café has seen many of you checking in with us for your daily treats and chats - highlighting the importance of connectivity and social contact in what has been quite a challenging time for many… We are constantly humbled by your support, friendship and kindness.

We have hosted our very 􀏐rst Guide Dog for the blind fund raiser - a small but incredibly important charity raising almost £500. Thank you all for your donations and support and to Tracey and Poppy the guide dog for spending the day with us all!

…and for a short time we all enjoyed the communities wonderful new Marquee, following the whole community getting together in a successful crowdfunding campaign… Yes, well… 'Marquee Monday' happened… Plans are being made for a 'weatherproof' replacement, to enable increased covered seating for you all to enjoy! We have seen the return of the Football, Cricket and our wonderful Walking football crowd. As summer draws nearer, long days of watching leather on bat can be savoured.

We are now hosting Wast0 pop up shop every Thursday and Saturday; for more information on what is on offer pop in and see us and check out their website @WASTO. We have also started taking orders for the new Witney based Pobi bakery; order Thursday for fresh artisan bread collection Saturday - it really is delicious!

We will soon be launching our 'Wellbeing Wednesday' - check out our FB and Instagram page for regular updates!

On

June the 27th we will also be supporting the second years Laura Hyde Foundation fundraiser run by Laura Hodge who many of you will know through @eyekandi and her fab 􀏐itness sessions held on the rec during the week. This charity ensures all medical and emergency services health worker's have access to mental health support. Please come along and support this event - now more than ever these workers will need this support.

We are really excited to be involved in the café's 􀏐rst Big Bash on

July 18th – Disney Theme, here we come!

So -thank you again from us all @humblebumblecafe here's to a happy, healthy summer, and looking forward to our 2

nd Anniversary on 24th August.

Bev - Queen Bee,

www.humblebumble.cafe

WHATS ON?

We shall remain closed until we receive a little more guidance and it is safe to meet as a group – hopefully not too much longer!

For more information, ring Joy on 842373.

Currently we haven't organised a schedule for the group health walks but we will start to arrange group walks when it is safe to do so.

For more information ring Joy on 01993 842373.

Until we receive some further guidance we shall not consider returning to dancing until it is safe to do so – hopefully in September after a summer break.

If you require more information please ring Joy on 842373.

Mon, Wed, Fri 6:00-6:45pm Recreation Ground £5

Sat 09:00-09:45 am

To attend or for further details, contact

Tom Wattleworth on 07892 945060 or TW-FITNESS on Facebook

oOo

Conservative District Councillor for Brize Norton and Shilton Ward —

Cllr Alex Postan—

P: 07885 135000 E: alexander@postan.plus.com

Conservative County Councillor for Burford and Carterton North East Division — Cllr Nicholas Field –Johnson

P: (01993) 878309

E: nick.fieldjohnson@oxfordshire.gov.uk

BRIZE NORTON PARISH COUNCIL

Parish Council meetings are held on the 􀏐irst Monday of each month. Meetings are

back to being held in the Brize Norton Sports and Social Club, opposite the Elder Bank Hall. The next meetings are:

Monday 7th June 7:30pm

Monday 5th July 7:30pm

Annual Parish Meeting Tuesday 13th July 7:30pm

Monday 2nd August 7:30pm

If you wish to bring an item to the Council's attention at a meeting, please contact the Clerk at least two weeks prior to the meeting in order for the Council to discuss the matter brought before them. Members of the public are welcome to attend Council meetings.

The Brize Norton Women's Institute was formed in 1928, some 93 years ago. Throughout the numerous decades, its members played a pivotal role and actively participated in this community.

In recent years, the WI supported the annual Village Bash, Horticultural Shows, Open Gardens Day, Beauti􀏐ication project - planting daffodil bulbs, Remembrance Day, St. Britius Shrove Pancake fundraiser and Christmas Carol service, Humble Bumble's Christmas Craft event, organised and sponsored the CPR and De􀏐ibrillator training for residents.

Recently, the WI members voted to suspend its membership with the National Women's Institute. This, however, creates an opportunity for interested persons to start afresh by putting together a new Committee, creating a WI that is relevant, infused with new ideas and meets the needs of its future members, in this ever changing era.

A big 'thank you' and much appreciation is conveyed to all of the ladies who unsel􀏐ishly donated their time, talents and passion to serving the WI, the BN community, and of course, their country, by voicing their concerns via the National WI Resolutions to the Government on topical issues paving the way for new awareness and positive change.

Hopefully this year's Poppy appeal will go ahead as normal. I would like to thank all of the volunteers who have said they are happy to help this year but of course more volunteers are always welcome, many hands make light work.

This will be especially true this year as we welcome the residents of Brize Meadows into our community. Some volunteers to sell poppies door to door there will be very welcome.

This will be during a period at the end of October to the 11th November on a day and time convenient to you. If you are interested in helping out or would like to know more about it please contact Barbie Thorne on 842013 or email me at

barbara.thorne534@btinternet.com.

Once again, thank you to everyone who helps.

With COVID restrictions easing, guiding has given us the green light to recommence meeting indoors as long as we do a full risk assessment and follow covid guidelines. Our risk assessment has been completed and signed by our commissioner and Katie and I have adapted lots of games and activities so we can all have lots of fun safely at brownies.

Brownies are now meeting on Monday evenings in the Elder Bank Hall, if you would like to join us please register your interest on the guiding website or contact me,

Barbie Thorne on 842013.

THANK YOU

from our Community

THANK YOU

from your Parish Council

THANKY OU

from our children

THANK YOU

to those dog owners who are now clearing up after their dogs which is making our village a cleaner, safer and more hygienic to walk through.

BRIZE NORTON PARISH COUNCIL

Notice of a voluntary vacancy.

Here is an opportunity to 􀏐ill a vacancy on the Parish Council by co-option.

If you are interested in becoming a Parish Councillor and can ful􀏐il the eligibility criteria then please contact the clerk to Brize Norton Parish Council, Mrs Alison Riseley via email clerk@brizenortonparishcouncil.co.uk. The closing date for submissions is

Friday, 25 June 2021 at 6:00pm. (Being no less than 21 days from this notice and shortly before the first scheduled meeting at which the Council could consider applicants on Monday, 5 July 2021).

The eligibility criteria are as follows: You must:

1. Be over 18 years of age

2. Be a British citizen or a citizen of the Republic of Ireland.

3. Be on the parish electoral roll on the day of co-option and thereafter, or

4. Have occupied as owner or tenant any land or other premises in the parish during the whole of the 12 months preceding the day of co-option, or

5. Have had your principal or only place of work in the area during the whole of the 12 months preceding the day of co-option, or

6. Have resided in the parish, or within 3 miles of it, for the whole of the 12 months prior to co-option

7. Have not held any paid of􀏐ice or employment under this authority

8. Have not been a person adjudged bankrupt

9. Have not been a person who, within five years before the day of co-option, has been convicted of any offence and has had passed on him/her a sentence of imprisonment for a period of not less than 3 months (whether suspended or not) without option of a fine.

For information:

•

There are 12 Parish Council meetings each year, held on the 􀏐irst Monday of each month, unless it's a Bank Holiday in which case it is the next Monday.

•

Councillors have to abide by a code of conduct and complete and sign certain documentation which becomes a public record.

•

It is expected that all councillors attempt to attend all meetings wherever possible.

•

The meetings usually start at 7.30 pm and generally last two to three hours.

•

Members of the public can attend the meetings to contribute, raise issues and listen to proceedings.

Mrs Alison Riseley
Clerk for Brize Norton Parish Council
| | |
| --- | --- |
| For enquiries please contact The Parish Clerk | |
Wendy Way - Chairman

Email: w.way@brizenortonparishcouncil.co.uk

Tel: 01993 841016

Responsibilities: Neighbourhood Plan, Website

Keith Glazier - Vice Chairman

Email: k.glazier@brizenortonparishcouncil.co.uk

Responsibilities: Allotments, Village Maintenance (incl grass cutting), Personnel, Water Management & Flood Prevention, Bampton & District Flood Prevention Group

Pip Squire - Councillor

Email: p.squire@brizenortonparishcouncil.co.uk

Tel: 01993 867666

Responsibilities: Bloor Homes, Finance & Banking, Legal & Policies, Planning

Ben Campion - Councillor

Email: b.campion@brizenortonparishcouncil.co.uk

Tel: 07795 192812

Responsibilities: Bloor Homes and Finance & Banking

Les Goble -

Email: l.goble@brizenortonparishcouncil.co.uk

Tel: 01993 841016

Responsibilities: Bloor Homes, Highways (incl Traffic & footpaths), Neighbourhood Plan Steering Group, Personnel

Claire Stewart - Councillor

Email: c.stewart@brizenortonparishcouncil.co.uk

Tel: 07816 845999

Responsibilities: Emergency Response Plan, Brize Meadow Representative, Communications – website & social media

Alison Riseley - Clerk

Email: clerk@brizenortonparishcouncil.co.uk

Tel: 01993 846648

Responsibilities: Newsletter, Personnel, Finance & Banking, Website
More information about the Parish Council can be found on the Parish Council website, www.brizenortonparishcouncil.co.uk including: ▪ Minutes of Brize Norton Parish Council ▪ Policies of Brize Norton Parish Council Training for Councillors will be provided through the Oxfordshire Association of Local Councils.
oOo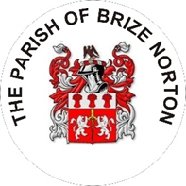 Norton Parish Council wishes to appoint a Website Administrator to ensure the smooth running of its Website.

Hours

: up to 10 hours per month, worked 􀏐lexibly according to the needs of the Parish Council. The position is subject to a 3-month probationary period.

Pay:

Commensurate with experience and anticipated commitment, paid per calendar month. To include holiday pay and sick pay.

Responsible to:

The Clerk to the Parish Council.

Personal skills:

Experience of working in a similar environment would be bene􀏐icial. The applicant should be conversant with Word Press, be hardworking, trustworthy, numerate, have good communication skills, be 􀏐lexible, and be competent with email and Microsoft Office. This would better suit someone who lives in the village or has local knowledge but is not essential.

Duties and Responsibilities:

Be responsible for maintaining, monitoring and updating the Parish Council ("The Employer") and the Neighbourhood Plan websites.

To include, but not be limited to, posting agendas, minutes and correspondence, policies and audit documents and ensuring the calendar and images are relevant for both the Parish Council and sub-committees.

Be responsible for updating, troubleshooting, repairing or arranging repair or replacement of "The Employer's" electrical PC equipment.

Monitor and check for updates and bugs and ensure that the websites and related pages work correctly across a variety of formats.

How to apply:

Please submit your CV detailing your career history, skills and why you feel you would be suitable for this role, along with a covering letter, via email to Mrs Alison Riseley, clerk@brizenortonparishcouncil.co.uk.

Closing date: Friday, 18

th June 2021 at 6:00pm. Interviews will take place week commencing 28th June 2021. The successful applicant should ideally be able to start the week commencing 12 July 2021 after receipt of suitable references.

Questions:

If you have any questions, please contact the Parish Council Clerk, Mrs Alison Riseley, by email clerk@brizenortonparishcouncil.co.uk.
JUNE
Monday 7th June 7:30pm Parish Council Meeting Sports Pavilion

Friday 18th June 6:00pm Website admin application closing date

Friday 25th June 6:00pm Councillor application closing date

Sunday 27th June Laura Hyde Foundation fundraiser Recreation Ground
JULY
Monday 5th July 7:30pm Parish Council Meeting Sports Pavilion

Tuesday 13th July 7:30pm Annual Parish Meting Recreation Ground and Elder Bank Hall

Sunday 18th July 2:00-5:00pm BIG Bash Recreation Ground
AUGUST
Monday 2nd August 7:30pm Parish Council Meeting Sports Pavilion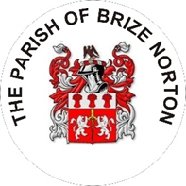 The Annual Meeting of the Parish Council will be held on Tuesday 13th July at 7.30pm
at The Elder Bank Hall and Recreation Ground, Station Road, Brize Norton.
The Parish Council publish this newsletter, which is distributed around Brize Norton village at the beginning of March, June, September and December.
If you wish to submit an entry the deadlines are the


15th August 2021

15th November 2021

15th January 2022
WHO'S WHO?
Organisation
Contact
Telephone No.

Website/Email

Brize Norton Parish Council

Alison Riseley

846648

clerk@brizenortonparishcouncil.co.uk
St Britius Church

Rev Ian Howard (Team Vicar)

0786778469393

ian.barry.howard@gmail.com
Brize Norton Primary School
Mrs Anna Fairhurst
842488
www.brizeprimary.org
School Governors
Alistair Doran
077883214663
adoran@brize-norton.sch.co.uk

BNPS HSA

Carole Stevens

07702422735

lbnsa fundraising@outlook.com
Football Club
Simon Cook
841096/07825 002298
BN S&SC/Cricket Club
Tim Gush
846730
Elder Bank Hall
Diane Davies
843430
Over 60's
Joy Douglas
842373
Open Gardens
Jean Butcher
841347
prbutcher@sky.com
Post 0ffice Sports Pavilion
Tues & Thurs 9:30-12:30 pm
Police (Witney) 10 am to 6 PM Monday to Friday (closed weekends) 101
NHS Helpline (24/7 urgent medical conditions) 111
The following table lists only the regular events. There will be other bookings and readers should not assume that the hall is available without reference to Diane Davies (see below)
Pre-school (3-5 years)
Mon - Fri
9 am - 12 noon
Jackie
07769617696
Mon, Tues & Wed
12.00 - 3 pm**
Brownies
Mondays
6.00 - 7.30 pm
Barbara Thorne
842013
West Oxfordshire Woodturning Assoc
1st Tuesday in the month
776036
20:20:20

Zumba

Wednesdayy
Steph Hill
steph.fitness@hotmail.co.uk
0797083106161

++

Dancing Club
Thursdays
7.30 - 9.30 pm
Joy Douglas
842373
Karate
Fridays
6.00 - 7.00 pm
Pete Cowling
07794 363837
Judo Club
Saturdays
9.30 - 11.30 am
Jonathan Gerrans
01865 884339
TW Fitness
HIIT training
Mondays
7.45 pm
Tom Wattleworth
078929450060600
** Pre school opening hours
The Hall is available for Private Hire Contact:- Diane Davies on 843430
The Elder Bank Hall opens fully on Monday 21st June in accordance with Government guidelines and fully open on Monday 21st June.